Cool on the Coast: November closes with post-Thanksgiving music and nature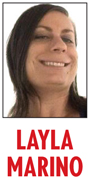 With the holidays just around the corner, San Diego's North Coast is still cool whether the weather is cold or warm. Lots of theatre, music and culture grace the North Coast scene, with outdoor and Thanksgiving fun as well. Holiday stress can be mitigated by the beauty and fun all around in coastal North County.
Venue Spotlight: The Pour House
The Pour House in Oceanside is well-known for having San Diego County's world-class craft beer scene well in hand with more than 35 local and imported beers to choose from. What they're really known for, however, is their high-quality artisan cocktails and specialties from around the world. From the classic Manhattan to the elusive Peruvian Pisco Sour, the mixologists at The Pour House guide patrons through an amazing drink experience every time they visit. If that's not enough, The Pour House has some of the best food on the North Coast, beautiful views and even live music. Check out their website at pourhouseoceanside.com, and in the meantime here are some of the events coming up at this great and as yet largely undiscovered venue:
Every Monday is Karaoke Night — Fun, dance and great cocktails? What a great way to decompress from Mondays.
Every Tuesday, dance to DJ Lexicon Devil — DJ Lexicon Devil plays the best dance hits as well as lots of slow jams for relaxation.
Every Wednesday is Open Mic — Are you an aspiring singer, comic or just want to practice your performing chops? Try your hand with the very agreeable crowd as The Pour House.
Nov. 27: The California Rangers — Named the best honky-tonk group on the West Coast, these Oceanside natives will bring their sweet, soulful sound to The Pour House as a special, relaxing treat during Friday's sunset happy hour. Enjoy a Manhattan with your country; why not?
Nov. 28: Planet X — Planet X is an all-instrumental rock supergroup featuring previous members of Dream Theatre, Holdsworth and Ring of Fire.
The Belly Up in Solana Beach
The North Coast's premiere rock venue is better than ever in November. Classic legends, current phenoms and more are heating up this legendary venue. For the full lineup this month, visit www.bellyup.com.
Nov. 27: Abbey Road and Jumping Jack Flash — Two great tributes to two great bands go head-to-head to prove once and for all the great debate of the Beatles vs. the Stones. Which band will reign supreme?
Other November Goodies
From Turkey Trots to plays, there are lots of great events and things to do on San Diego's North Coast, whether you love Thanksgiving or not. Family-friendly, cosmopolitan or helpful to nature, there's something for every autumn taste in the coastal north.
Nov. 28: Buena Vista Audubon Bird Count — Looking for an interesting post-Thanksgiving activity for the family? Always wanted to get into birding but need some basics too? Help with this year's bird count by the Buena Vista Audubon Society at the Buena Vista Lagoon. Beginner and expert birders alike can help the Society with its winter bird count at this Carlsbad nature preserve. For more information, call 760-729-1379 or 760-420-7328.
Holiday fun, hot music and cold drinks are all on tap on the North Coast. Even though the weather is cooling down, coastal North County also has lots of outdoor fun in November, not to mention great arts programs almost anywhere one looks. This month, our region offers lots of fun, relaxing ways to ease into the holiday season.
Columnist Layla Marino is a San Diego music and arts writer. Visit dropweirdsci.blogspot.com. Follow her on Twitter at twitter.com/dropweirdsci. Send questions and comments to [email protected].