ENCINITAS: Lux offers series of art workshops throughout January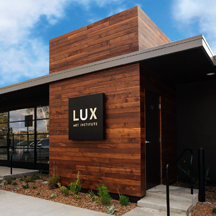 Hang on for a minute...we're trying to find some more stories you might like.
ENCINITAS — The Lux Art Institute offers numerous classes and events to kick off the new year. "Contemplate and Create," a series covering current trends and topics in contemporary art, runs Jan. 15 to March 4 and is for artists of all skill levels looking for a dynamic and challenging environment. Work in a variety of mediums to create work that challenges both the artist and the viewer. Cost is $250 for members and $350 for guests. The Kids-in-Residence, featuring current Lux artist in residence Sophia Narrett and running Jan. 13 to Feb. 10, offers young artists the opportunity to engage deeply with the institute's residency program. Students are divided into two groups, ages 5-6 and 7-9, with a maximum of 10 students per class. Cost is $160 for members and $200 for guests. Registration is underway. More information online, including registration and other events: www.luxartinstitute.org. Location: 1550 S. El Camino Real in Encinitas. Contact: Call 760-436-6611 or email info@luxartinstitute.org.
The North Coast Current welcomes your community news. Submit upcoming event announcements to currentevents@northcoastcurrent.com. Submit stories and photos to news@northcoastcurrent.com.