ENCINITAS: San Dieguito Academy hosts Art Festival Jan. 16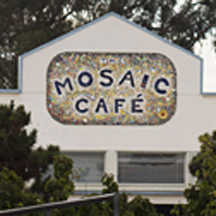 ENCINITAS — San Dieguito High School Academy holds its Art Festival 2016 on Jan. 12 from 5 to 7 p.m. on campus. Join the campus community for an evening of celebrating the arts and artists at San Dieguito Academy. An opening reception includes live music, theater and interactive art projects. Location: 800 Santa Fe Drive in Encinitas at the Mustang Gallery and Mosaic Cafe. Online: sd.sduhsd.net/index.html.
The North Coast Current welcomes your community news. Submit upcoming event announcements to [email protected]. Submit stories and photos to [email protected].