Encinitas leaders, regional expert weigh family ties on Nov. 8 ballot
The Bushes have two U.S. presidents in their family. The Clintons may just have two, depending on the outcome of November's election. And in the city of Encinitas, the Gaspars might also be in a position to join this form of family political lineage.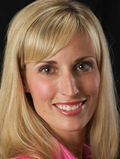 With Kristin Gaspar, the current mayor, leaving her seat open as she challenges incumbent Dave Roberts to represent District 3 on the San Diego County Board of Supervisors on Nov. 8, her husband, Paul Gaspar, a doctor of physical therapy, is running to fill the mayoral position.
While most of the current City Council does not back such a setup in this year's election, Lindsey Lupo, a professor of political science at Point Loma Nazarene University in San Diego, said political dynasties have long been part of the American political scene — from the Adamses to the Clintons.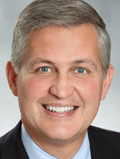 "I don't see political families as being too distinct from families where family members go into the family business," Lupo said. "It shouldn't surprise us that children and spouses would develop similar interests to other family members that are already in the business."
But Paul Gaspar running for mayor has surprised many, especially Catherine Blakespear, his opponent and current councilwoman.
"Paul is opportunistically trying to ride on the name recognition of his wife's six years in elected office. The suggestion that being married to the mayor somehow qualifies a person to serve as mayor is ridiculous," Blakespear said in an email interview. "If Paul really wanted to be involved and contribute to public policy in the community, he would start by being appointed to a commission or elected to the City Council, where there are currently three open seats."
She added that "residents want their mayor to be very closely tied to the heartbeat of the city" with a proven track record of being someone who makes "sound and reasoned decisions that reflect a deep understanding of the residents and their concerns."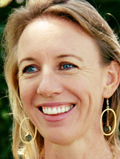 Blakespear has served two years on the City Council and said that her family has been contributing to the Encinitas community for almost 100 years.
Deputy Mayor Lisa Shaffer, who is not running for reelection and whose husband, Steve Bartram, had obtained nomination papers to also run for mayor but opted out, said she doesn't think there is anything inherently good or bad from family members serving in public office if they are elected in a fair and honest election.
She added that anyone who meets the basic requirements is entitled to run for office and to serve if elected. Still, she said she doesn't approve much of Paul Gaspar seeking office.
"I haven't seen any evidence that Paul Gaspar has any particular qualifications to serve as mayor — no experience in government, no record of engagement," she said.
The basic qualifications to run for City Council and mayor in the city of Encinitas, according to the General Municipal Election information website, are that the candidate must be 18 years old, must be a resident and a registered voter of the city of Encinitas at the time nomination papers are issued, and that they cannot be convicted of any crimes specified in the Constitution and the laws of the state of California.
Regarding her husband not submitting his nomination paperwork before the Aug. 17 deadline, Shaffer said he ultimately decided that it was not what he wanted to do.
"He also wanted to make the point that just being married to an elected official is not, in itself, adequate qualification for being mayor," she said.
Kristin Gaspar said she believes her husband is certainly qualified to take the position, and that being married to the mayor is not what uniquely qualifies him for the role. Paul Gaspar, she said, has an extensive track record of community service, experience owning and operating a small business that first opened in Encinitas, and leadership responsibilities, having served on numerous local, state and national boards.
"For these reasons, he is the ideal candidate to lead Encinitas and to bring our community together," she said. "As Rotarians, we both subscribe to the Rotary motto 'Service Above Self' and believe this is a fine way to give back to the city that we love."
Paul Gaspar did not respond to repeated requests for an interview.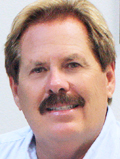 Encinitas Councilman Mark Muir, who is running for reelection Nov. 8, and his wife, Maureen "Mo" Muir, already have a piece of the familial politics pie since she serves as an elected trustee in the San Dieguito Union High School District. He explained they are both retired and care very much about their community.
"Voters should focus on the candidates, their experience, leadership, and more importantly their voting records, not who they are related to," Mark Muir said. "I encourage more people to engage, volunteer or run for public office, whether or not they're related to someone."
Jokingly, the councilman added: "My only hope is that my wife doesn't run against me, because our son will probably vote for his mom."
Potential conflicts of interest?
As to the question of whether there could be any conflict-of-interest concerns the public or other officials may have regarding members from the same families serving in related elected positions, Lupo, who is the director of the Institute of Politics and Public Service at PLNU, said this cannot be answered since it depends on the actions of individuals.
"It's best to think in terms of a spectrum — from corrupt, nepotistic families that use their inside status for personal gain to service-oriented, altruistic families where family members get involved in politics because they've been encouraged to serve their country," Lupo explained.
Meanwhile, Blakespear said "we elect people to make decisions and if conflicts of interest result in their absence from decision making then it's definitely a problem."
Shaffer added that "it is important that if there are relatives serving at the same time that they ensure there is no conflict of interest and they recuse themselves when there might be a conflict."
Mark Muir said it is uncommon that issues overlap the Encinitas City Council and the San Dieguito Union High School District board.
"In the rare instance that it did, we would abide by the appropriate laws," he said.
Ernesto Lopez is a San Diego freelance writer
MORE ELECTION COVERAGE:

Encinitas candidates support arts center effort, differ on site cost
Encinitas split over controversial housing element update