Encinitas school board candidates discuss student yoga, farming
Programs have drawn criticism over religious concerns, fiscal and educational value
Two issues at the center of this year's race for the Board of Trustees in the Encinitas Union School District are the funding of yoga and farming programs, which are available to the 5,400 students at the nine schools as part of the Health and Wellness Program.
Up to the previous school year, yoga was funded by a foundational grant. For the 2016-17 school year, it is being funded by the district. Farming continues to be funded in part by grants.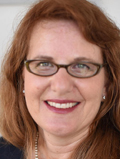 Appointed incumbent Patricia Sinay said the district committed $200,000 to fund yoga one day a week, and she estimated the Health and Wellness Program was budgeted at about $500,000.
According to the district website, the program was created to support physical education and social-emotional development for students while providing teachers with collaboration time for grade-level planning.
"Out of a 50-million-dollar budget, it is not a lot, especially for the benefits," Sinay added.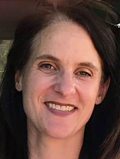 Board candidate Anne-Katherine Pingree, who is the PTA financial secretary at El Camino Creek Elementary, said the issue here is about priorities and responsible spending, with the focus needing to remain on funding the academic needs of the students.
"The school board continues to fund costly projects that don't support the academic needs of students," Pingree said. "Many feel concerns go unheard and the priorities of the school board members are not the priorities of their constituents. Community members want greater input as to how taxpayer dollars are spent in the education of their children."
She pointed out that the board adopted a budget that allocates hundreds of thousands of dollars for a nonacademic program while continuing to ask parents to raise nearly $2 million to pay the majority of science, physical education, technology, reading, music and teachers' salaries.
Parents also pay, she said, 100 percent of art supplies and volunteer to teach the art program, and that there is zero dollars in the district budget for textbooks, books and curriculum materials.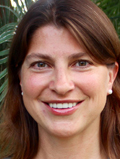 Candidate Rimga Viskanta, who is the PTA president at Ocean Knoll Elementary, said this new expenditure and the value of the yoga and farming classes should be looked at again for the 2017-18 school year.
"It was easy to support yoga when it was costing zero money," she said, adding that now that it's costing, "we have to see its biggest benefit per kid."
While she feels support for these programs should be evaluated every year, Viskanta said, she has seen evidence that adding the programs has not been at the expense of course curriculum.
"Our kids seem to be doing well in reading, writing and in other subjects; I wouldn't support it if I felt basic education was at risk. I don't see it in the test scores," she said.
Sinay, who has served on the board since January 2015, also defended the funding of yoga, and the Health and Wellness Program in general, highlighting that the school district is in great standing: It funds all academic programs and hires the best teachers, student test scores have placed it in the top four districts in the county, and it was recently nationally recognized as an "exemplar" school district for 2016-17 by the Partnership for 21st Century Learning.
She also explained that the money raised by the parents is used to help fund the Enrichment Program, which offers additional science, music, art, world languages, engineering, coding and physical education.
"I am proud of what we have done and our innovative programs … they complement our academic excellence," she said. "Education doesn't look, or is what it was when most of us were kids, and that is a good thing. It is no longer just sitting at a desk with the teacher talking to you."
Sinay added that teachers and parents say that yoga has greatly benefited their students, providing them with valuable "quiet time in this loud society." And the gardens at the schools, part of the farming program, have exposed the students to deeper issues of nutrition and science, marketing and communication.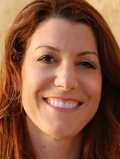 Candidate Leslie Schneider, who is involved with the school site council at Flora Vista Elementary, said she feels basic education at the nine schools is at risk.
She said the district has an issue with the allocation of funding, and that if it's going to spend hundreds of thousands of dollars on a farm and yoga, which she considers extracurricular, then it should also "focus on the foundation of academics."
"As a public institution, our job is to educate our kids, to get them to the next level of education," Schneider said. "We should really be able to address our children's academic needs, like additional general education and special education teachers. I am bewildered this is not happening already."
Schneider also shared that after speaking with several teachers, she found out that the district has no math or science curriculum, and that they use collaboration time with other teachers during the school week, and their personal time, to come up with lesson plans.
"Luckily, we have such great teachers, but it's not fair to pile on them, and this is what the district does, pile on the teachers," she said.
Regarding the $2 million that the parents help raise annually to fund the enrichment programs in the school district, Schneider said: "If you are going to ask for support, it has to be after the district has fulfilled all the legally required academic programs."
Encinitas Union School District Superintendent Timothy Baird said these enrichment programs put students in a position where they can do "real learning."
"I think some people are making it into a false choice, either pay for academic programs or pay for the enrichment program, but you can't do both," he said. "We do a great job in providing strong core academic programming, but we don't believe this is all our students deserve in their educational experience; it's just the beginning step."
He said yoga, which he also assured is "not hated," has recently received the most attention and criticism because of a lawsuit brought forth in 2013 claiming the Ashtanga yoga classes were religious in nature and inappropriate for public schools. Judge John Meyer of the San Diego Superior Court ended up ruling yoga fit for public schools.
"Yoga is a real important part of the 21st century; it not only helps our students build stronger bodies and to be more flexible, but it helps them have better focus and to reduce stress. Everybody needs this in the world," Baird said.
About the farming program, Baird added that all schools have amazing gardens, which are used as outdoor classrooms that incorporate science and math, design and research.
"Kids are actively engaged and learning stuff around STEM-based education; it is a unique place," he said.
To learn more about the four Board of Trustees candidates, who are looking to fill two available seats, visit their respective websites:
Anne-Katherine Pingree:
http://www.akpingreeforschoolboard.com/
Leslie Schneider:
http://www.schneiderforschools.com/
Patricia Sinay (incumbent):
http://www.reelectsinay.com/ and http://www.eusd.net/patricia-sinay/
Rimga Viskanta:
http://www.voteforviskanta.com/
Ernesto Lopez is a San Diego freelance writer