Cool on the Coast: Wrap up December with these events
A roundup of events in Encinitas, Carlsbad, Solana Beach, Del Mar, Oceanside and Escondido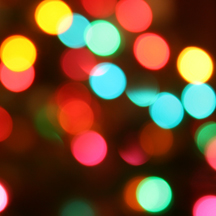 Michele Leivas
December 15, 2016
Hang on for a minute...we're trying to find some more stories you might like.

Just like that, we are in the final days of 2016. If you're anything like me, you don't remember the years flying by quite so quickly when you were a kid, and they seem to be going faster and faster. Fortunately, there are plenty of activities in our local communities to help slow down the clock and create precious memories that will withstand the endless march of time. Check out some of these events during this holiday season.
Saturday, Dec. 17, 12 p.m. and 2 p.m. – L'Tea by the Sea: Looking to add some culture to your holidays? The luxurious L'Auberge Del Mar is hosting a traditional English tea. There are two different seatings available for guests to choose from and the tickets are $39 or $49 per person (the higher cost option includes a glass of champagne). Tea will be served with "delectable treats such as cinnamon scones, goat's milk shortbread, and chocolate pomegranate tarts." Call 858-793-6460 for reservations; event details are available here.
Friday and Saturday, Dec. 16 and 17, 10 p.m. – The Eight: Reindeer Monologues: Mom and Dad, find a babysitter for the little ones because this one is for adults only. Come check out this two-night event at Solana Beach's North Coast Repertory Theatre that The New York Times has called "wickedly topical" and the Village Voice has deemed "arrestingly funny." The show description comes with its own warning label advising guests that it has "foul-mouthed reindeer and very inappropriate adult humor" that is "definitely" not for "kids or anyone who doesn't want to see the dark side of Santa Claus, Mrs. Claus and the North Pole." Tickets are still on sale and range from $20 to $25. Show information and ticket purchases can be found here.
Saturday, Dec. 17, 10 a.m.-12:30 p.m. – Free Kids Soccer Day: Soccer Shots San Diego hosts a free soccer workshop for kids ages 2 and up at Oak Riparian Park in Oceanside. Three age-specific sessions are scheduled for the day and will teach children the basics of soccer in a fun, competitive-free environment. Registration is required and space is limited, so click here for more information and to sign your little one up.
Sunday, Dec. 18, 10-11 a.m. – Yoga at the Birdwing: Admit it: The holidays can be stressful. Take an hour out of your busy holiday schedule and treat yourself to some open-air yoga at the San Dieguito River Valley Conservancy. This event will be held at the Birdwing Open Air Classroom and is free for SDRVC members; a $10 fee applies to non-members. All levels of yoga experience are welcome. For even details and directions to the classroom, click here.
Tuesday-Friday, Dec. 27-30, 9 a.m.-12 p.m. – Discovery Winter Camp: Are you running out of ideas for your little ones when the beach or the pool is (usually) ruled out during winter break? Sign them up for this day camp at the San Diego Children's Discovery Museum in Escondido (bonus: you get three hours to yourself). Each day has a different theme "focused on Science, Art, and World Culture Activities." Sessions are limited to 20 children per day; days with fewer than six children enrolled will be cancelled. Enrollment is $20 per day per child for SDCDM members; $22 for non-members. This day camp is open to children in kindergarten through third grade. Another session is scheduled for Jan. 2-6. For a daily schedule of activities, enrollment requirements and general information, click here.
Saturday, Dec. 31, 10 a.m.-7 p.m. – Kids' New Year's Eve at Legoland: Before you get ready to reel in the new year in style, spend New Year's Eve with the family at Legoland for scheduled events throughout the day, wrapping up with an early New Year's Eve fireworks celebration at 6 p.m. Meet-and-greets, dance parties and other fun activities will be held at various locations in the theme park to keep the fun going from the moment you arrive to the moment you leave. Bonus: You're practically guaranteed an early bedtime for the little ones afterward. All New Year's Eve events are included in the cost of admission. More information can be found here.
Saturday, Dec. 31, 7 p.m. – Far East Fantasy: If you really want to go big for 2017, RSVP for this opulent black-tie event at Hotel Del Coronado. Hotel Del has transformed one of its ballrooms to embody "a celebration of the exotic sights, sounds and senses discovered along the Silk Road." Tickets are still available and prices start at $370 per person, which include a five-course meal, open bar and live music to dance your way into the new year. For more information on the event or to purchase tickets, click here.
Michele Leivas is a San Diego freelance writer