ENCINITAS: Eco Alliance hosts 'Racing Extinction' screening April 20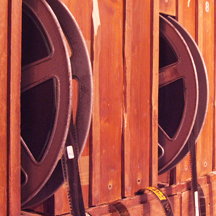 ENCINITAS — North County Eco Alliance invites the public to an Earth Day screening of "Racing Extinction" April 20, 6-9 p.m., at Seaside Center for Spiritual Living, 1613 Lake Drive in Encinitas. The documentary examines biodiversity loss, its effect on humanity, and the solutions that will ensure a thriving, biodiverse world. Cost is $10 at the door, although tickets purchased in advance will include a free drink. The evening includes a reception, appetizers, film, discussion and no-host bar. Purchase tickets online: https://goo.gl/pypHGL. For more information, call 760-753-5786 or go online to http://www.seasidecenter.org/connection-groups/seaside-sisters.
The North Coast Current welcomes your community news. Submit upcoming event announcements to [email protected]. Submit stories and photos to [email protected].