Cool on the Coast: Rain or shine, lots to do in May
A roundup of events in Encinitas, Carlsbad, Solana Beach, Del Mar, Oceanside and Escondido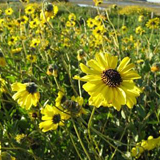 May is upon us and San Diego is in the midst of the unique combination of spring and summer that makes living here such an amazing experience. We have left the rainy days of winter behind and can officially pack away the scarves and jackets and return our flip-flops and sunglasses to their proper stations in life. Before you hit the favorite summer locales, here are a few community events for you to check out to change up your usual pre-summer routine.
Saturday, May 6, 1-4 p.m. — Ocean Prana Artist's Reception: The Encinitas Public Library is hosting a reception in honor of San Diego-based artist Kat Denz and featuring pieces from her newest collection, Ocean Prana. This collection is devoted to capturing the beauty of the wave, a trademark feature of San Diego. Light refreshments will be provided and artwork will be available for purchase. The Encinitas Library is located at 540 Cornish Drive.
Saturday, May 6, 1-3 p.m. — Local Author Festival: Booklovers, be sure to mark this on your calendar. The city of Carlsbad is hosting this panel discussion featuring six local authors at the Carlsbad City Library (in the Schulman Auditorium). Guests will be able to meet the authors following the moderated discussion. This event is free to attend. More information on the authors and the event itself can be found at http://www.carlsbadca.gov/cals/default.asp?ViewBy=7&CalDate=5/6/2017&EventDateID=315783.
Sunday, May 7, 11 a.m.-4 p.m. — Encinitas Makers Market: This (free) one-day event is all about the local artist, tinkerer, crafter and maker. It will be held at the Encinitas Community Park (425 Santa Fe Drive) and will feature more than 50 artisans. Browse their booths to admire and purchase "everything from jewelry and art, to furniture, candles, and soap" — all handcrafted and locally made. This is a wonderful opportunity to discover the wealth of talent within your own community and learn more about these fascinating artists. Click http://www.encinitasmakersmarket.com/ for more information about the market and its vendors.
Sunday, May 7, 1-3 p.m. — San Diego Poetry Annual Reading: If you love poetry, make an evening of it. The Escondido Arts Partnership, the San Diego Entertainment + Arts Guild and the San Diego Poetry Annual is sponsoring a (free) evening of poetry by local artists. And when you throw in free refreshments and free parking, really what reason is there not to go? The evening will be at the Escondido Arts Partnership Municipal Gallery (262 E. Grand Ave.).
Monday, May 8, 5:30-7:30 p.m. — The Art of Storytelling: Sharing Cultures and Creating Change: The San Diego Diplomacy Council is hosting this panel discussion about the art of storytelling. Guests in attendance "will hear from traveling visionaries, Albara Alohali, Alison Teal, Devyn Bisson, and Cort Muller, who are using media to share their culture, challenge perceptions, and create positive change." The event will be held at GoPro Headquarters (Suite 100, 5600 Avenida Encinas, Carlsbad). This event is free, although registration is required. Click https://www.eventbrite.com/e/the-art-of-storytelling-sharing-cultures-and-creating-change-tickets-33739587013 for more information about the event and to register.
Saturday, May 13, 9 a.m.-4 p.m. — Queen Bee Market: Come check out San Diego's "original" artisan market at its 20th show at the Del Mar Fairgrounds. A $3 admission fee will grant you unlimited access to more than 90 local vendors and artisans and their handmade ware. A percentage of all ticket sales will be donated to North Coast Auxiliary Unit of Rady Children's Hospital. More information on the event and its vendors is available at https://www.facebook.com/events/1273775462743570/.
Saturday, May 13, 10 a.m.-4 p.m. — Chocolate Festival: Surprise Mom with an early Mother's Day celebration at San Diego Botanic Garden's Chocolate Festival. A dozen local chocolate vendors will be on site, offering various tastings of this delectable dessert. To ensure guilt-free enjoyment, barbecue food will be onsite as well, provided by award-winning caterer Isaac's Catering. This is a family-friendly event, so bring the little ones to enjoy one of the many children's activities at the festival while enjoying live music and entertainment. The festival is free with paid admission (or membership) to the garden itself. Tasting tickets will be sold onsite ($1 per ticket). Click http://www.sdbgarden.org/chocolate.htm for more information on the event.
Friday, May 19, 5-8 p.m. — Wine & Craft Beer Tasting at Cruisin' Grand: Cruisin' Grand "brings Southern California's biggest and best classic car expo to historic Downtown Escondido Friday nights all summer long" and is launching its 2017 with an evening of classic cars and craft wine and beer to support ArtHatch, a local free teen program "which gives studio space, exhibition space, professional art supplies, and workshops to over 40 North County teens aged 15-19." Enjoy tastings from local wineries and breweries, live music and, of course, the beautiful classic cars and hot rods of Cruisin' Grand. Your $20 admission includes 12 tasting tickets for one ounce of wine or two ounces of beer (or combine all your tickets for a full glass of either). This evening is for adults 21 and over, so call up that sitter and enjoy a date night in Downtown Escondido. For more information and ticket purchases, click http://events.r20.constantcontact.com/register/event?oeidk=a07ee2hhh543a40e4b8&llr=eoyxpfjab.
Saturday, May 20, 6-11 p.m. — Havana Nights Casino Party: The Tri-City Hospital Foundation is hosting its second annual "Havanna Nights Casino Party at the Sheraton Carlsbad Resort. Guests will enjoy an evening of "casino fun," dancing and dining all while supporting the foundation and its work. Tickets begin at $150 per person and include a buffet dinner with hosted wine and complimentary valet parking (self-parking is available as well). All proceeds will go to Women's Health Services at the Tri-City Medical Center. More information about the event and ticket purchases are available at https://tricityhospitalfoundation-org.presencehost.net/events/casino-night.html.
Sunday, May 21, 9 a.m.-5 p.m. — Escondido Grand Ave Festival: The Escondido Chamber of Commerce hosts this bi-annual street fair, touted as "one of the biggest street fairs in Southern California." This one-day event is held the third Sunday of May and October and features more than 500 vendors and local artisans. Live music and international cuisine will be on hand for guests to enjoy as they peruse the booths lining Grand Avenue from Centre City Parkway to Juniper Street. This is a free family-friendly event, so be sure to add it to your calendar! For more information on the street fair, click http://visitescondido.com/5102/escondido-grand-ave-festival/.
Thursday, May 25, 8:30-11 p.m. — Salsa Night: Enjoy a night of dancing at Club M, Fairmont Grand Del Mar's nightclub. A $10 cover includes salsa lessons for you early birds. Tonight, Happy Hour is all night for drinks and snacks. DJ Jonny P will make sure you stay on the dance floor all night. More information on this and other Club M events is available at http://www.fairmont.com/san-diego/pdf/club-m-may-entertainment-2017/.
Tuesday, May 30 and Wednesday, May 31, 6-9 p.m. — Open Auditions: Oceanside's Star Theatre (402 N. Coast Highway) is holding two nights of open auditions for its upcoming production of the classic musical "West Side Story." All actors ages 15 and up are welcome to come audition for the roles of Tony and Maria, Riff or Bernardo, leaders of the Jets and the Sharks or one of the other roles in this 1961 retelling of "Romeo and Juliet." Actors are required to bring a headshot, resume and have prepared 16 bars "in the style of West Side Story or "Classic" Broadway. A song from the show is fine." Registration for both vocal and dance auditions are required. Click https://www.startheatreco.com/auditions for registration and audition information.
The North Coast Current welcomes Current Events submissions. Email them to [email protected].