ENCINITAS: Community party June 11 at Pacific View school site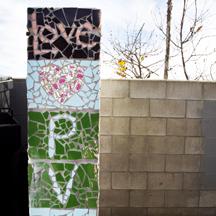 ENCINITAS — The public is invited to enjoy free food and music while celebrating and exploring ongoing renovations at the former Pacific View School site during a Block Party on June 11 from 1 to 4 p.m. The Encinitas Historical Society and the Encinitas Arts, Culture and Ecology Alliance co-host the event and encourage Pacific View alumni to attend, bringing old photos and memorabilia. The Historical Society's Old Schoolhouse, the first school in Encinitas dating from 1883, will be open for visitors. Bull Taco will provide food and live music will be provided by the High Plains Drifters. The Block Party is underwritten by a $3,500 San Diego County grant. The school site is located at 390 W. F Street in Encinitas. More information: Call 760-942-9066 or email [email protected].
The North Coast Current welcomes your community news. Submit upcoming event announcements to [email protected]. Submit stories and photos to [email protected].