Cool on the Coast: Find fitting events for fall this September
A roundup of events in Encinitas, Del Mar, Escondido and the region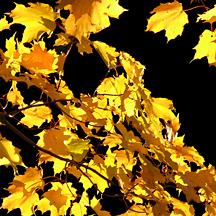 The pages of the calendar have fallen away more quickly than most of us would have liked and we now find ourselves on the path to cooler weather and warmer clothes. Just because school is back in session and we've all settled back into The Routine doesn't mean there's nothing to do in the community to liven up those cool fall days. Here are a few things going on in your local communities for the month of September.
Saturday, Sept. 16 and 23, 10 a.m.-2 p.m. — Experimental Archaeology: Traditional Pottery Making with Kurt McLean: The San Diego Archaeological Center is hosting a two-part workshop where participants will create their own vessels using "the paddle and anvil pottery-making method." Kurt McLean will lead the sessions. McLean is a professional archaeologist with 18 years of professional experience. His work focuses on the Southern California region. Pre-registration is required and costs $60 (non-members) or $50 (students and members). The prices include both dates. For more information, visit http://sandiegoarchaeology.org/events/experimental-archaeology-workshop/.
Saturday, Sept. 16, 11 a.m.-noon — San Diego Solar Experience: This free one-hour seminar at the East Valley Community Center in Escondido focuses on solar power and energy. The Center for Sustainable Energy and Climate Action Campaign have partnered to host this series of workshops throughout San Diego County in "in response to a growing demand for independent and accurate facts about solar power for homeowners to help clear up any misinformation." There is no charge for admission, however pre-registration is required. For more information about the event, location or other dates and times, go to http://sdsolarexperience.org/.
Friday, Sept. 22, 6 p.m. — Leyla McCalla: Come to the California Center for the Arts Escondido for an evening of music. Cellist and singer Leyla McCalla performs music from her latest album "A Day for the Hunter, A Day for the Prey" in this one-night engagement. Critics have hailed McCalla as a "virtuoso" and an "innovator" capable of "transport(ing) those who listen intently to another place and another time." Tickets are available online and range between $15 and $30 per person. For more information on McCalla and her performance, go to http://artcenter.org/event/leyla-mccalla/.
Saturday, Sept. 23, 1-3 p.m. — Unlocking the Power of Numerology: The Spiritual Arts Institute in Encinitas hosts this one-day workshop to discover the magic in numbers and how they influence the world around and within us. Participants will "explore how the letters of your name, the date of your birth, even the address where you live all vibrate to certain frequencies that affect your aura," among other things. This is an online workshop. Pre-registration is required and is $45 per person. For more information on the event and ticket purchases, visit https://spiritualarts.org/events/course/unlocking-power-numerology/.
Sunday, Sept. 24, 10:30 a.m.-1 p.m. — Botanic Garden Adventure with Acclaimed Author Abbi Waxman: The San Diego Botanic Garden partners with Adventure by the Books for this one-day engagement with author Abbi Waxman to discuss her new book, "The Garden of Small Beginnings." The day will include an author talk, personal pies from "Betty's Pie Whole," docent-led tour of the gardens and book signing. Registration is required and space is limited. Tickets are $40 per person. For more information on the event, the author, the book and ticket purchases, go to http://adventuresbythebook.com/autherevent/botanicgarden/.
Thursday, Sept. 28-Sunday, Oct. 1, varying times — Art San Diego 2017: Art lovers should absolutely pencil this eighth annual contemporary art show into their calendar. Exhibitors and artists from around the world will participate in this four-day event at the Del Mar Fairgrounds, showcasing their own collections and hosting art talks, labs and other events. A three-day general admission ticket is $25 online; $30 at the door. Other ticket options are available as well. For show times, event schedule, ticket purchases and other details, visit https://www.eventbrite.com/e/art-san-diego-2017-contemporary-art-show-tickets-29281685309?aff=es2.
Saturday, Sept. 30, 6-10 p.m. — Wine & Wishes: Wine pairs well with most things, but especially charity. Join Make-A-Wish San Diego and Meritage Wine Market for an evening of wine tasting at the Omni La Costa Resort & Spa to benefit the children of Make-A-Wish San Diego. The evening will also include delicious bites from renowned San Diego chefs. Tickets for this charity event are $200 per person and will include your wine tastings and gourmet bites. Hosting the event are Emmy award-winning journalist Monica Dean from NBC7 San Diego news, Wine Chair Dustin Cano of Meritage Wine Market and Violet, "Wish Kid, Warrior, Princess, Superhero and Overcomer." For event details and ticket purchases, visit https://one.bidpal.net/wineandwishessd/custom/custom7.
Sunday, Oct. 1, 10 a.m.-6 p.m. — Encinitas Oktoberfest: Immerse yourself in German culture and tradition at the 22nd annual Encinitas Oktoberfest. This free event is family-friendly and packed with plenty of food, fun and, of course, beer. Kids will love the carnival rides and free activities in the Family Fun Zone while the adult-sized kids (21 and up, of course) will love the many local craft brews that will be on tap and will begin pouring at 11 a.m. A craft fair with more than 200 vendors will provide plenty of browsing and shopping opportunities and the authentic German food will satisfy any hunger pangs. Free parking is available at Flora Vista Elementary School; a free shuttle will transport visitors from the school parking lot to the festival, which will be on Mountain Vista Drive and El Camino Real. For more information on the event, go to http://encinitasoktoberfest.com/.
The North Coast Current welcomes Current Events submissions. Email them to [email protected].