MiraCosta College launches biotech bachelor's degree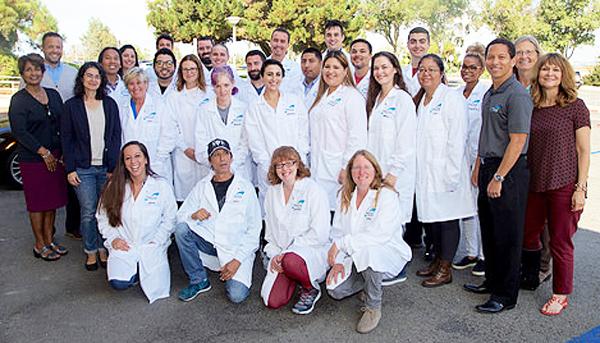 MiraCosta College marks the launch of its first four-year bachelor's degree program in biomanufacturing this fall, the college announced Aug. 29.
The program will prepare a cohort of 23 junior-year students for careers in the biotechnology industry.
Local industry leaders have taken note of the new program, according to the Oceanside community college.
"We are delighted to see the launch of MiraCosta's new biomanufacturing program," Don R. Fitzgerald, vice president and general manager if Genentech's Oceanside Product Operations, said in the college's announcement. "We applaud their commitment to STEM education and the opportunity that the college is providing for local students to explore the exciting field of biotechnology."
The new program emphasizes biological production, bridging science with quality and compliance, the college stated. It also emphasizes the process understanding needed at later stages of biotech development and production.
"The new four-year degree program at MiraCosta College is an outstanding, timely, and welcome addition to the life science community," Joe Panetta, president and CEO of San Diego-based Biocom, the Life Science Association of California, said in the college's announcement.
MiraCosta College was selected in 2015 as one of 15 California community colleges to develop pilot bachelor's degree programs, authorized by state Senate Bill 850. San Diego Mesa College is the only other San Diego community college selected to take part, offering a bachelor's degree in health information management.
MiraCosta's degree was designed to serve a specific need in North County with biomanufacturing in mind, the college stated in its announcement.
"Biomanufacturing is a critical need in our industry, so congratulations to the MiraCosta College leadership team for their foresight in introducing a tremendously affordable program for students," Panetta said in the announcement. "The life science industry employs nearly 50,000 people and generates $34 billion in annual economic activity in San Diego County alone. Having a homegrown workforce is essential to the future growth of this high-wage sector, so we look forward to providing our support to the faculty and students in the program."
The four-year program is expected to cost about $10,000 for students, not including books, materials and fees for health services, parking and the student center, the college stated.
For more information about MiraCosta College's biomanufacturing bachelor's degree can be found online at http://www.miracosta.edu/instruction/biotech/biomanufacturing.html.