Cool on the Coast: October isn't just for jack-o-lanterns
A roundup of events in Encinitas, Carlsbad, Del Mar, Escondido and the region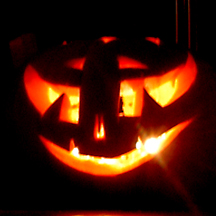 There's a nip in the air (by nip, of course, I mean it's in the high 70s instead of the high 80s) and Starbucks has rolled out its Pumpkin Spice lattes, so that must mean autumn has arrived. Pumpkin patches have sprung up all over San Diego County, as have the seasonal Halloween costume superstores to find all your costume necessities before the 31st. In addition to all the activities and events surrounding Halloween, there is plenty to do in your community this month. Here's an idea of what's going on in your neighborhood.
Now through Oct. 31, times vary — The Scream Zone: October wouldn't be complete without a trip to a haunted maze, haunted house or haunted hayride, and Del Mar's Scream Zone is definitely one of the places to check out this year. Kicking off its 2017 season on Monday, Oct. 2, this Halloween favorite will run throughout the month and offers four hair-raising haunts that live up to their names. The Scream Zone will also feature the one-of-a-kind "Running Dead" obstacle course: A "30,000 square foot unique obstacle course challenge that puts the participants' agility, coordination, reflexes, and speed to the test." Ticket packages are available for all four haunts or you can mix and match to create a tailor-made scare experience. For more information about the haunts, FAQs and ticket purchases, click here.
Saturday, Oct. 7, 2-8 p.m. — Grape Day Festival: Any "I Love Lucy" fan will remember the classic episode of Lucy stomping grapes in Rome. Escondido gives you the opportunity to channel your inner Lucy and stomp your own grapes at its Grape Day Festival. This free event is family friendly and has plenty to keep the whole family entertained, from face painting and pie eating contests to a wine and beer garden (age 21 and over). The Escondido police and fire departments will square off in a chili cook-off and guests can browse booths featuring merchandise from local vendors and artisans. The event will be held at the Grape Day Park. For more information, click here.
Saturday, Oct. 14, 10 a.m.-4 p.m. — Vintage & Handmade Faire: The Heritage Ranch in Encinitas hosts its annual fundraising event to support the San Dieguito Heritage Museum and local artisans. Live music, food truck and a beer garden round out this perfect Saturday event for vintage-lovers. Click here for event information and location.
Saturday, Oct. 14, 10 a.m.-2 p.m. — Indie Author Day: Book-lovers and aspiring writers should definitely add this event to their October calendar. Come to the Carlsbad City Library to meet with local authors in different genres, from fiction to memoirs. This event is free to attend. For a full lineup of the day's events and other information, click here.
Sunday, Oct. 15, 9 a.m.-5 p.m. — The Grand Ave. Festival: You probably have already heard of this event: It was formerly called the Escondido Street Fair. The Grand Ave. Festival features more than 500 local artisans and vendors whose booths will line Grand Avenue from Centre City Parkway to Juniper Street. Known as the second largest street fair in California, this one-day event will have plenty of food, live entertainment, shopping and games to keep the whole family entertained. For more event information, visit the festival website here.
Saturday, Oct. 21, 9 a.m. — Surfrider Cleanup Meetup: Every third Saturday of the month, the Surfrider Foundation San Diego County Chapter and San Diego Coastkeeper host a beach cleanup at Moonlight Beach in Encinitas. Bring a bucket or reusable bag (plastic bags are being phased out of the cleanup to reduce landfill waste) and donate a couple hours of your time to help keep our local beaches clean and beautiful. Pre-registration is not required (except for groups larger than 25 people). For details, click here.
Sunday, Oct. 22, 5:30 a.m.-6 p.m. — Giro di San Diego Gran Fondo: Cyclists across San Diego will surely have this on their calendars already. Giro di San Diego Gran Fondo hosts its sixth annual event beginning in Kit Carson Park in Escondido. There are four circuits to choose from, including a new 105-mile Grand Fondo Route that includes a timed climb up the South Grade of Palomar Mountain. There are three additional circuits to choose from: 35-, 60- and 66-mile routes of varying degrees of difficulty. Online registration will remain open until Oct. 21. For additional information and to register your participation, click here.
Saturday, Oct. 28, 10 a.m.-2 p.m. — Family Fall Festival: The San Diego Botanic Garden hosts its annual Family Fall Festival with fall-themed activities everyone will enjoy, including pumpkin painting, a petting zoo and Halloween crafts. The festival is free with general admission, although small fees for some craft supplies may apply. While little ones are welcome to come in costume, adults are requested to leave their costumes at home. General admission is $14 for adults; $8 for children ages 3-12; members and children 2 and under are free. Active duty military pay $10. For additional information, click here.
Sunday, Oct. 29, 9 a.m.-1 p.m. – Howl-O-Ween Harvest Festival: This family-friendly event has everything kids could want for a fun day out with the family: animal encounters, pumpkin decorating, trick-or-treating, face painting and more. Pre-registration is required and tickets can be purchased through the website. Tickets are $14.25 per child and $5 per adult. Tickets include admission to Eerie Estate. For more information and ticket purchases, click here.
Wednesday, Nov. 1, 12:30 p.m. — Bing Crosby Season: The Del Mar Thoroughbred Club celebrates its Opening Day of another season with the launch of the Bing Crosby season. Channel your inner Hollywood starlet and enter the Hollywood Fashion Contest for a chance to win in one of three categories: Most Glamorous, Best Dressed Couple or Debonair Man and Best Celebrity Look-a-like or Famous Character. In between costume contests or enjoying the fantastic food and live entertainment, be sure to check out the horse races Del Mar is famous for. For more information, click here.
The North Coast Current welcomes Current Events submissions. Email them to [email protected].