Cool on the Coast: No shortage of November events for the family
A roundup of events in Encinitas, Carlsbad, Del Mar, Oceanside and the region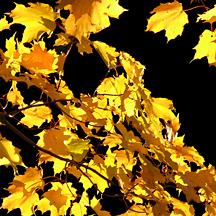 Michele Leivas
November 17, 2017

Starbucks has officially launched its holiday drinks, so that must mean the holiday season is officially upon us. Even better – the temperatures are finally starting to cool down so we can actually enjoy North County's version of fall weather. Before you get caught up in the December madness, there are a ton of fun community activities and events in November for you and your family to enjoy. Grab that creme brulee latte and check some of these out.
Saturday, Nov. 18, 11 a.m. — College Day at the Races: If you're a college student, grab your school ID and get those pre-final jitters out at Del Mar's College Day at the Races. Admission to the racetrack is free for any student with a valid college ID and College Day happens to coincide with Reggae Fest, which is free with racetrack admission. Take a break from watching the ponies and groove to live music all day long. Click here for event details and information.
Sunday, Nov. 19, 7 a.m. — Harley Davidson Toys for Tots Ride: For those of you who love to live life on two wheels, this is an event to mark on your calendar. The El Cajon Harley Davidson Harley Owners Group is hosting its fourth annual Toys for Tots ride, aiming for 5,000 new, unwrapped toys to donate to the U.S. Marine Corps Reserves, benefitting children in the San Diego area. The ride will begin at the El Cajon Harley Davidson and will end at the Del Mar racetrack, where a special event will be held for participants. Day-of registration is $10 and at least one unopened, unwrapped toy suitable for infants to 12-year-olds (the biggest need is for children ages six to 12). More information on the event and ride details can be found here.
Sunday, Nov. 19, 9 a.m.-4 p.m. — Encinitas Fall Festival: Bring the family out to Encinitas' annual Fall Festival, stretching six blocks along Coast Highway. Enjoy live entertainment, food, children's rides and booths featuring "arts, handmade crafts, antiques, and ethnic imports" from local vendors. This is a local tradition since 1989 and certainly isn't one to be missed. More event information is available here.
Thursday, Nov. 23, 6-11 a.m. — O'side Turkey Trot: Get your steps in before settling down for that delicious Thanksgiving dinner by participating in Oceanside's 12th annual Turkey Trot. Hailed as "one of the top Turkey Trots in the country," the marathon offers routes for participants of all ages — from a 10K run for the running enthusiasts to a quarter-mile route for younger marathoners (ages four and below). Registration is still open and can be completed here; costs range from $25 to $50 based on the route you select. Event details — including start times and locations — are also available online.
Saturday, Nov. 25, 11:30 a.m.-4 p.m. — Del Mar Beer (Plus Cider, Wine & Cocktails) Fest: Crisp autumn weather calls for a good glass of cider. Or wine. Or beer. Or a cocktail. Whatever your preference, the Del Mar Fairgrounds has you covered at this one-day event. Sample sips from more than 100 "local, international, seasonal and hard-to-find specialty craft brews, ciders, wine and craft cocktails." Admission to the festival is free with racetrack admission. Wristbands are available for purchase and are $20 for five seven-ounce tastings. Click here for event details.
Saturday, Nov. 25, 6-9 p.m. — Lighting of the Forum: Bring the family to the 15th annual Lighting of the Forum at the Forum Carlsbad. Listen to live music before Santa's Grand Arrival, then ooh and ahh over the lighting of the Forum's beautiful tree. Stick around after the tree is lit for a magical light show and snowfall. This event is free for families to enjoy and kicks off a season full of holiday events at the Forum. For more information on this and other Forum holiday events, click here.
The North Coast Current welcomes Current Events submissions. Email them to [email protected].