Cool on the Coast: Community assistance and events for December
A roundup of events in Encinitas, Carlsbad, Del Mar and the region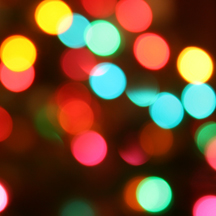 Michele Leivas
December 20, 2017

It's been a difficult year for California. The entire state, from its northern regions to down here in San Diego, have faced brutal wildfires that have destroyed thousands of acres of land and hundreds of structures, including family residences. It can be hard to feel that holiday spirit during these times, but perhaps we need a little holiday magic — whether it's taking the family out for a day of fun or helping others who have lost something (or everything) in the wake of these fires. Here is a list of local community events and charity organizations you can participate in this month.
Charities and organizations
San Diego County Humane Society: The San Diego County Humane Society actively coordinates shelters for household pets and livestock who require a temporary home as families and workers return to homes and stables. The Del Mar Fairgrounds has established a temporary shelter for large animals only and the Humane Society seeks volunteers to help care for these animals until they can return home. It also asks for donations of bedding, wire crates, dog and cat food and bowls at its San Diego or Escondido campuses. If you wish to make a monetary donation to the organization, you can do so here or you can select items from the SDCHS Amazon Wish List to purchase and have shipped directly to the organization.
GoFundMe: GoFundMe has compiled a list of all the campaigns raising funds for those affected by the Southern California wildfires. The majority of these campaigns are raising funds for a specific family or group that suffered from these fires. Donations can also be made to the GoFundMe Direct Impact Fund — GoFundMe's "official southern California Fire Relief Fund."
San Diego Fireman's Relief Association: The San Diego Fireman's Relief Association is always accepting donations to its Firefighter Aid, a fund dedicated "to provide charitable assistance to Firefighters and families in crisis, and to promote awareness of Firefighter health and safety issues and the impacts they have upon families and communities." The link above can provide information on the association itself; anyone wishing to donate to the relief fund can click here.
Community events
Now through Jan. 1, varied hours — Holidays at Legoland: Lego lovers of all ages will love a holiday-themed excuse to spend a day at Legoland. In between rides, be sure to check out all the holiday festivities throughout the park, including special treats, shows and even a visit with Lego Santa. Photo ops abound, from the world's largest Lego Christmas tree to the singing elves to the twinkling lights throughout the park. Tickets begin at $75. For more information, including ticket purchases and park hours, click here.
Now through Dec. 23 and Dec. 26-30, 5-9 p.m. — Garden of Lights: The San Diego Botanic Garden's festival of lights is back for another year. More than 125,000 holiday lights will illuminate the garden and transform it into a winter wonderland. The whole family can enjoy beloved holiday traditions, from roasting marshmallows to horse-drawn wagon rides, crafts, visits with Santa and more. There may also be a chance of snow in the forecast. Prices range from $10-$20 for adults (prices vary based on membership and premium versus regular times); children three and up are $5. Military discounts are available for military families. Be sure to check out the calendar for an updated listing of scheduled events every day (and the forecast for snow). For more information, click here.
Now through Dec. 31, varied times — "A Christmas Carol": It's just not the holiday season without hearing Scrooge mutter, "Bah humbug!" Come get your fix of Scrooge, Tiny Tim and the ghosts of Christmas past, present and future at the Welk Resort Theatre in Escondido. Matinee performances will be held at 1 p.m. on Saturday, Sunday, Wednesday and Thursday every week this month with additional evening shows at 8 p.m. on Thursday and Saturday. For ticket prices and dining package information, click here.
Saturday, Dec. 23, 10:45 a.m. and 1:45 p.m. — Ninth Annual Nutcracker Holiday Tea: Bring your favorite little ballet lover to view an abridged performance of Tchaikovsky's "The Nutcracker" by Scripps Performing Arts Academy at the Fairmont Grand Del Mar. While you watch, enjoy holiday tea paired with pastries and tea sandwiches. Tickets are $65 for adults; $38 for children (ages 4-12). For reservations, call 858-314-1988.
Friday, Dec. 15, 4-9 p.m. and Saturday, Dec. 16, 9 a.m.-4p.m. — Queen Bee Market: Check everyone off your shopping list at this two-day market at the Del Mar Fairgrounds. The Queen Bee Market is touted as "San Diego's original urban-style, artisan market" featuring more than 100 local vendors selling handmade and vintage gifts. You're sure to find something for even the most challenging name on your list. The market also features craft nights where you can try your hand at making something for that special someone — even if that special someone is yourself. Admission to the market is $3; military and children 12 and under are free. For more information on the market, including a list of vendors, click here.
Monday, Dec. 18, to Saturday, Dec. 23, 6 p.m. — Kids Countdown to Christmas: Bring your little ones to get their crafts on with Mrs. Claus at the Cape Rey Resort in Carlsbad. A different event is planned for each night of the week before Christmas, from cookie decorating and a screening of the holiday favorite "Elf" to ornament making and hot cocoa to a Christmas Eve Eve movie night ("How the Grinch Stole Christmas"). Reservations are required. For more details or to reserve your spot, click here.
The North Coast Current welcomes Current Events submissions. Email them to [email protected].