Cool on the Coast: Wrap up February with food, music, fun
A roundup of events in Encinitas, Del Mar, Oceanside, Escondido and the region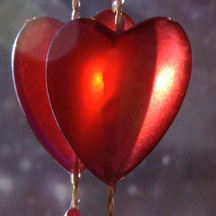 Michele Leivas
February 21, 2018

February. You've officially shaken off the holiday haze and have found your rhythm in the new year. Resolutions are being pursued (or perhaps discarded for new goals that have popped up in your life). While February is typically associated with flowers, cupids, chocolates and romance, there are a ton of non-romance related events to get you through the month. Check out some of these events for a fun night out with family, friends or your favorite person.
Wednesday, Feb. 21, 6:30 p.m. — Searsupper Club featuring Tobin James Cellars: Who says you can only treat your favorite person to fine wine and dining on Valentine's Day? Spend an evening at the Searsucker Del Mar and dazzle your taste buds with a five-course meal prepared by Searsucker's executive chef, Cesar Oceguera. Your meal will be paired with regional wines from Tobin James Cellars in Paso Robles. Reservations are required and are $70 per person. For more information, click here.
Thursday, Feb. 22, 3:30-4:30 p.m. — Kids Cooking Workshop: From Scratch Pasta and Meatballs: Drop off your favorite junior chef for this hourlong workshop making pasta from scratch (and bonus: you don't have to clean up the mess afterward). Hosted by the Lazy Acres Market in Encinitas, this cooking class will walk children ages 5 to 11 through the entire process of making their own pasta, meatballs, tomato sauce and even a cupcake for dessert. Registration is required and tickets are $25 per person. For more information about this event – including registration – click here.
Thursday, Feb. 22, to Monday, March 5, varied times — Circus Vargas: Dreaming of Pirates: Selected the "Best Circus in San Diego" by SanDiego.com, this family-favorite event returns for 10 days of "swashbuckling circus spectacular" at Escondido's Westfield North County shopping center. Come feast your eyes on the magic that only the big top can deliver. Arrive 30 minutes early for a chance to meet and mingle with the performers; little ones will even have the chance to learn a circus skill or two. Performers will also come out for meet and greets after each performance. Show times vary by day. Tickets range from $15 to $72; children two and under are free. For event information, show times and ticket purchases, click here.
Thursday, Feb. 22, 7:30 p.m. — Black Violin: Classical Boom Tour: Presented by the California Center for the Arts, Escondido, this concert showcases musicians Kev Marcus and Wil B and the musical genre they created called "classical hip hop." This show "upends cultural and musical stereotypes … an unexpected blend of classically trained musicianship and hip-hop beats and inventiveness." Tickets range from $20 to $35 and are available for purchase online or at the center box office. For event information or ticket pricing, click here.
Sunday, Feb. 25, 7 – 9 p.m. – North Coast Strings Concert: Spend an evening at the MiraCosta College Concert Hall and enjoy the beautiful music of the North Coast Strings orchestra, a museum education program "comprised of a dedicated group of adults improving their skills on violin, viola, cello, and bass in a non-competitive, yet motivating environment." This evening is hosted by Oceanside's Museum of Making Music. Tickets are $5 per person for general seating. For more information or to purchase your tickets, click here.
The North Coast Current welcomes Current Events submissions. Email them to [email protected].