ENCINITAS: Fermentation Festival returns Feb. 11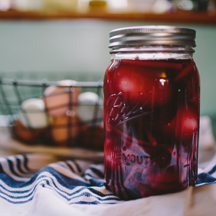 ENCINITAS — The San Diego Fermentation Festival returns to Encinitas for its fourth year Sunday, Feb. 11, 11 a.m.-5 p.m. at Leichtag Commons, 800 Ecke Ranch Road. The family-friendly outdoor festival features a Makers Marketplace showcasing regional artisan foodmakers and brewers; an Ambrosia Garden (age 21 and up) featuring fermented beverages such as mead, beer and wine; workshops and presentations; and live music and entertainment. More information online: https://www.facebook.com/events/1623871947678434/.
The North Coast Current welcomes your community news. Submit upcoming event announcements to [email protected]. Submit stories and photos to [email protected].