Cool on the Coast: March toward spring with these events
A roundup of events in Encinitas, Carlsbad, Del Mar, Oceanside, Escondido and the region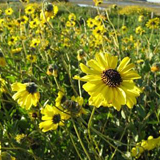 Punxsutawney Phil may have predicted six more weeks of winter last month, but spring is springing and it's time to shake off those winter cobwebs. Step into the new season by checking out the many community events going on in your area — there's plenty to choose from. Here's a lineup of some of the activities your communities are hosting this month.
Now through March 25 – "50 to Watch" art show: Come celebrate the launch of the 2018 "50 to Watch" art show at the Escondido Arts Partnership Escondido Municipal Gallery. This event showcases artwork by 50 local artists. For more information on the exhibit and this year's participating artists, click here.
Wednesday, March 14, 6-8 p.m. — Spanish Queso and Sangria: Spend an evening learning about the country Venissimo Cheese considers "the most under-appreciated country in the world of cheese" — Spain. The Del Mar cheese shop, located in Flower Hill Promenade, will have samplings of Spanish cheeses and pair them with Venissimo's favorite Spanish sangria. As Venissimo states on its website, "There's so much more to Spain than Manchego." Tickets are available and are $50 per person. For event information or ticket purchases, click here.
Thursday, March 15, 6-9 p.m. — San Diego Humane Society: Paint Your Pet: Spend an evening channeling your inner artist while supporting the San Diego Humane Society. At least two days before the event, submit a photo of your pet and receive a pre-drawn portrait of him or her for you to paint the evening of the event. Registration is $55 per person and includes all necessary paint supplies, including the pre-drawn canvas, as well as beverages and snacks. A portion of the proceeds will be donated to the San Diego Humane Society. For more information or to register, click here.
Thursday, March 15, 6-8 p.m. — Taste of Art: Assemblage and Collage: Try your hand in contemporary art under the instruction of artist Robin Douglas and learn more about the processes of frottage, printmaking, assemblage and collage to create your own unique contemporary masterpiece. Held at the Oceanside Museum of Art, this two-hour workshop is $40 for members or $50 for nonmembers. All art supplies, including beverages and appetizers, are included in the price of admission. For more information or ticket purchases, click here.
Saturday, March 17 and Sunday, March 18 — San Diego Cake Show: You never need an excuse to eat cake, but if you did, the 35th annual San Diego Cake Show is the by far the best one to have. Surround yourself with frosting, fondant and cakes of all shapes and sizes at this two-day event at the Del Mar Fairgrounds. Take a break from browsing the vendor booths to participate in one of the many hourlong mini classes ($25 to $30) or, for the more advanced baker, the full-day courses ($100 to $435). Presale admission to the show is available online until March 16 and starts at $10 per person. After March 16, online tickets can be purchased for $12 per person or $24 at the window. For more information or ticket purchases, click here.
Saturday, March 24, 7-9 p.m. — Stephen Bennett at the Museum of Making Music: Immerse yourself in an evening of music at Carlsbad's Museum of Making Music with musician Stephen Bennett, "One of the most prolific and original finger-style guitarists of his generation." Come to the museum early to check out its "Floating Strings: The Remarkable Story of the Harp Guitar in America" to learn about this beautiful instrument before attending the show. Admission to the museum is $10 per person ($7 for students, seniors or military); concert tickets are $20-$25 per person. For more information about the concert and exhibit, including ticket purchases, click here.
Saturday, March 24, 10 a.m.-4 p.m. — The Heritage Ranch's Vintage Faire: Spend the day browsing vintage treasures and local artworks at the Heritage Ranch's Vintage Faire in Encinitas. This is a free event that supports local artisans and the San Dieguito Heritage Museum. Take a break from treasure hunting through more than 50 vendors and grab a bite and a cold drink at the fair's beer garden while enjoying a full lineup of live music. For event details and vendor information, click here.
Friday, March 30, 2-3 p.m. — Panel Discussion: Station Eleven, Reimagining Our Future: Attend this hourlong panel discussion at the Oceanside Museum of Art centered around Emily St. John Mandel's post-apocalyptic novel "Station Eleven." During the discussion, MiraCosta College professors in physics, sociology and letters will "examine the themes of 'Station Eleven' in the context of their disciplines and discuss the preservation and future of our culture and environment." For event details, click here.
Saturday, March 31, 10 a.m.-1 p.m. — Spring Party with Bunny 2018: Bring the family to the San Diego Botanic Garden in Encinitas for a springtime celebration. At the garden's spring party, children will be able to visit (and take photos) with their Bunny, pet real bunnies at the petting zoo, do some crafting and even take home their own potted spring flower. The cost per child is $15 and covers all activities and craft supplies. For more information, click here.
The North Coast Current welcomes Current Events submissions. Email them to [email protected].