Cool on the Coast: Wrap up July, warm up to August with these events
A roundup of events in Encinitas, Carlsbad, Solana Beach and the region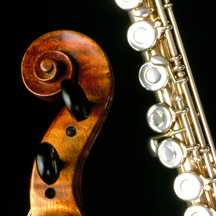 Antonio Pequeño IV
July 23, 2018

As July comes to a close and the weather warms up, there's plenty of time to get out and soak up the sun as we near the middle of summer. Here are some upcoming events popping up around the coastal neighborhoods of North County.
July 25 through Aug. 31 — Chuao Chocolatier Factory Tour: Satisfy your sweet tooth with a trip to a highly distinguished chocolate producer. Chuao Chocolatier is a Venezuelan chocolatier that operates out of its JOY factory in Carlsbad. The factory acts as its headquarters, warehouse, manufacturing plant and chocolate boutique. Chuao is currently running guided tours that will treat guests to an experience that will highlight the process and history behind its award-winning chocolate. Of course, tastings of the chocolatier's various assortments will also be a part of the tours. Keep in mind that due to safety regulations, children under the age of 10 cannot be permitted on the tours. Tickets are $15 per person. For more information and tour dates and times, visit https://chuaochocolatier.com/joy-factory-tours.
Every Wednesday through Oct. 31 — Carlsbad's Farmers Market: Since 1994, Carlsbad Village has been home to the Carlsbad Farmers Market. Held every Wednesday year-round, the market is host to a plethora of vendors that supply a wide variety of food and drink. Looking for something on the sweet side? Have a look at the market's cookies, pastries and jams. If you're shopping for produce, browse poultry, meat, fish or dairy products. Peruse the market's selection of teas and smoothies or check out the diverse collection of craft items. Plenty of the vendors are vegan-friendly as well. Whatever you have in mind, the Carlsbad Farmers Market can likely accommodate you. The market's summer hours are 3-7 p.m. For more information, visit https://www.carlsbad-village.com/events/farmers-market.
Friday, July 27, 7 p.m.-1 a.m. — Film and Artisan Screening: Rich Van Every of Lightworks Creative: Join in on a community film night held at EVE Encinitas, celebrating documentary filmmaker, video producer and photographer Rich Van Every. The event will be comprised of a film screening followed by a Q&A panel with the filmmakers. Van Every will lead the guided screening and share his experiences of the documentaries and stories that make up his body of work. The second half of the night will involve a celebration for Van Every's birthday, which will feature music from DJ Matt Cole and a photo station organized by Dominique Labrecque of DL Photos. Tickets are $20. For ticket purchase and further information, visit https://www.eventbrite.com/e/film-artisan-screening-rich-van-every-of-lightworks-creative-tickets-47449757502.
Friday, July 27, and Saturday, July 28, 7:30-10:30 p.m. — Cabaret by Opera NEO: Opera NEO is an organization dedicated to nurturing the development of young opera singers. Enjoy a night of opera and musical theater while partaking in a buffet-style dinner catered by Athens Market Taverna, which is known for dishing out some of the best Greek food in San Diego. Tea and dessert will also be served, with champagne and wine available for purchase as well. The performance will take place at the Encinitas Library Concert Hall. Non-table seating is still available for $25. For ticket purchase and further information, visit https://www.operaneo.com/cabaret.
Friday, July 27, 9-10 a.m. — Solana Beach Community Yoga on the beach: Take an opportunity to feel your best and participate in yoga along the coastline of Fletcher Cove. Led by Krista Percival of Guru Nation Yoga, attendees will not only enjoy a vinyasa-based practice on the beach, but also get the chance to partake in breath work and brief meditation. Vinyasa yoga is focused on moving at a fluid pace between postures, prioritizing on continuous movement. Instead of tickets, the class is donation-based and open to all, which includes children ages 10 and over. Find more information at https://www.eventbrite.com/e/solana-beach-community-yoga-on-the-beach-tickets-46736673649?aff=ebdssbcitybrowse.
Saturday, July 28, 1-4 p.m. — Summer Music Series: Looking for a free and fun music experience? The Forum Carlsbad will conclude the Summer Music Series with a performance from Israel Maldonado and Puente at its Anthropologie Court. For the past month, the summer series has hosted free outdoor concerts every Saturday, which has brought the likes of Flamenco group Gipsymenco, soul/rock band The Routine, reggae collective Upstream and more. Israel Maldonado and Puente specializes in Latin funk and other styles such as salsa, Brazilian samba and cumbia. Find more information about Maldonado and his music services at https://www.israelmaldonado.com/.
Sunday, Aug. 5, 3-5 p.m. — Summer Concerts by the Beach: Another opportunity to get your fix for a free music performance alongside good company, Moonlight State Beach will be the venue for New Leaf, a five-man reggae group from Carlsbad. Encinitas Parks and Recreation organizes the beach concert experience, which also includes contests, games and free goodies. Call 760-633-2756 or contact [email protected] for more information about the concert.
Sunday, Aug. 5, 7:30 p.m. — The Chairman & the Board: If you have a love for jazz and show-tune music, then The Chairman & The Board is for you. Performing in Solana Beach at the Belly Up Tavern, the group is the ultimate Rat Pack tribute and are direct from Las Vegas. Kick back and enjoy the best of music legends Frank Sinatra, Dean Martin, Sammy Davis Jr. and more. The concert is 21+ and tickets are $16 online or $18 the day of the show. For ticket purchase, visit https://bellyup.com/all-shows/the-chairman-the-board-ultimate-rat-pack-tribute-direct-from-las-vegas.
Monday, Aug. 6, 5-8 p.m. — Food Truck Monday: From live tunes to mouth-watering foods, the Fourth Annual Food Truck Monday is back and better than ever. All ages are welcome, and no tickets are required to revel in food trucks such as Inferno Woodfired Kitchen, God Save the Cuisine and Born in Brooklyn, with sweets provided by Sicilian Breeze Gelato. Battlemage Brewing Company and Chamber Wines will also supply beer and wine for attendees. All funds raised from Food Truck Monday will be directed to nonprofit foundation The HANA Fund, which is actively "helping to prevent economic euthanasia for curable diseases," according to its website. The event will be held at The Coastal Animal Hospital in Encinitas. Learn more about the fund at https://hanapetfund.org/, and for more information about the event, visit https://www.facebook.com/events/221502738475089/.
The North Coast Current welcomes Current Events submissions. Email them to [email protected].