Cool on the Coast: Close out summer with these September events
A roundup of events in Encinitas, Carlsbad, Del Mar, Oceanside and the region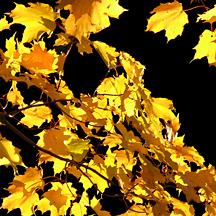 September is here, and with it comes the wrapping up of summer. This month will offer plenty of events for a wide variety of interests. From brew festivals to family fun, here is what's in store for the coastal communities of North County.
Thursday, Sept. 6, 9-10 a.m. — Mini Chef + Me: Chocolate: If you have any children ages 2 to 5 and are looking to spend some time with them in a hands-on activity, consider an interactive food class that focuses on play over skill. The theme of the class will center around chocolate, as dishes range from chocolate cupcakes to chocolate peanut butter cookies. The class is located at Lazy Acres Encinitas and will be led by Isabelle Baril, the resident chef at Lazy Acres. Baril teaches a variety of classes for young children, teens and adults. Tickets range from $25 to $30 and classes are on a first-come, first-serve basis, so purchase your tickets as soon as possible. For more information and FAQs, visit https://www.eventbrite.com/e/mini-chef-me-chocolate-tickets-49193884232?aff=ebdssbdestsearch.
Thursday, Sept. 6, 5:30-8:30 p.m. — Taste of Del Mar: In the name of all things culinary, the Del Mar Village Association hosts local and distinguished restaurants, spirits and wine sip stops at Taste of Del Mar 2018. The food and drink event will feature eats from more than 25 restaurants. Jake's Del Mar, Snooze, Pacifica Del Mar and En Fuego Cantina & Grill are just a few of the restaurants attendees will be able to indulge in. Craft beer and wine will be provided by Ballast Point, Golden Coast Mead, Sommailier, Pegasus Estate Winery and many more. The "Taste ONLY" ticket costs $35 while the "Taste and Sip" ticket will cost $45, both with small fees. More information and ticket purchase can be found and made at https://www.eventbrite.com/e/taste-of-del-mar-2018-tickets-38151956529?aff=erelexpmlt.
Saturday, Sept. 8, noon-4:30 p.m. — Carlsbad Brewfest: Presented by the Carlsbad Hi-Noon Rotary, the 5th Annual Carlsbad Brewfest will host more than 34 breweries, wineries and cider houses that will supply a large selection of tastes to choose from. Karl Strauss, Coronado Brewing Company and Green Flash Brewery are a small fraction of the breweries that will be attending the festivities. Food vendors will include Casanova Fish Tacos, Chef Avian BBQ, Doggos Gus Mexican Gourmet Hot Dogs and Red Wagon Pizza. General admission tickets will cost $55. If you plan to be a designated driver, tickets will be relatively cheaper at $20. Military, police, firefighters, lifeguards and nurses with ID will have access to $40 appreciation tickets. The Hi-Noon Rotary will ensure that 100 precent of proceeds from the event will go to Scholarships for Teens and Marines and Carlsbad Homeless. For more information and ticket purchase, visit https://www.eventbrite.com/e/5th-annual-carlsbad-brewfest-tickets-45298284388.
Saturday, Sept. 8, 3- 10 p.m. — Indie Jam 2018: Taking place at the Oceanside Pier Amphitheatre, ALT 94.9 FM's Indie Jam will feature Dirty Heads, Bishop Briggs, lovelytheband, Superorganism and Flora Cash. Headliners Dirty Heads are an alternative indie band that have released six albums since their creation in 2006. The band's reggae and rock fusion is highly influenced by the likes of The Black Keys and Sublime. VIP tickets are sold out but general admission is still available at $30.00. For ticket purchase, visit https://tickets.getmyperks.com/e/alt949indiejam18/tickets.
Saturday, Sept. 15, and Sunday, Sept. 16, 9 a.m.-5 p.m. — Oceanside Harbor Days: Enjoy a free, fun-filled experience under the sun at Harbor Days, hosted by the Oceanside Chamber of Commerce and Oceanside Harbor District. The event welcomes all ages, and according to www.oceansidechamber.com, "it's designed to offer businesses a face-to-face chance to interact with audiences including local residents, businesses, tourists, and military." Attendees can engage in various activities like arts and crafts for children, shop around, enjoy live music or visit the harbor's beer garden. For further information on the event and booth reservations for businesses, visit https://www.oceansidechamber.com/oceanside-harbor-days.html.
Saturday, Sept. 22, 11 a.m.-6 p.m. — SaltDog Classic: Looking to include your dog into your family time? Look no further than the SaltDog Classic, a child and dog friendly beachside festival. This year's festival will have appearances from multiple musicians and artists such as the Sure Fire Soul Ensemble, Mestizo Beat, Emily Afton and more. Among the live music, vendor booths and food, GrowlerHour, a craft beer community, will supply a local selection of craft brews. If you would like to be an exhibitor or seller at the event, exhibitor tickets are $50 while seller tickets are $100. A single entry ticket is $10, although ages 12 and under or 65 and up will have free entry. All profits made at the SaltDog Classic raise support for the Rancho Coastal Humane Society, a local nonprofit involved in the rescue and sheltering of abandoned animals. For more information and ticket purchase, visit https://www.saltdogclassic.com/tickets.
Saturday, Sept. 22, 6-10 p.m. — Third Annual Traveling Stories Fundraising Gala: Encinitas' Lux Art Institute hosts a fundraising gala for San Diego-based nonprofit Traveling Stories. The nonprofit serves children ages 2 to 12 through literacy programs for disadvantaged children. According to www.travelingstories.org, the group serves more than 3,000 local kids a year with its weekly programs in El Cajon, City Heights, Imperial Beach, Vista and La Mesa. The gala's "Where the Wild Things Are" theme will be complemented by dinner and a cocktail reception followed by a silent auction, live auction and awards show. Early bird tickets start at $90. For more information and ticket purchase, visit https://www.eventbrite.com/e/3rd-annual-traveling-stories-fundraising-gala-tickets-44265109133.
Saturday, Sept. 29, 2-5 p.m. — Moonlight Beach Bash: Even more local fun in the sun can be had at this year's Moonlight Beach Bash. Encinitas Parks and Recreation will wrap up summer with this free music, food and art celebration. Tribute band High Tide Society will be the bash's main act as it recreates hits from artists such as Hall & Oates, Kenny Loggins and Toto. Local artists will be attending while visitors will have opportunities to participate in their own art projects. Further music talents and artists will be announced as the event draws near.
Sunday, Sept. 30, 10 a.m.-6 p.m. — Encinitas Oktoberfest: The 23rd Annual Encinitas Chamber of Commerce Oktoberfest will host approximately 200 local and German food and drink vendors. Oktoberfest favorites such as Paulaner Oktoberfest, Paulaner Hefe-Weizen and Hacker-Pschorr Oktoberfest will be served at the festival among local breweries such as Ballast Point, The Lost Abbey and many more. About 25,000 attendees are anticipated to show and enjoy the six-block festival. This year, the Gordon Kohl Bavarian Band will bring traditional polka, tango and chicken songs and dances for entertainment. The band will play a part in the opening ceremony and conduct traditional and modern music contests. Outside the main events, there will be a family fun zone as well. Admission is free. For more information, visit https://encinitasoktoberfest.com/.
The North Coast Current welcomes Current Events submissions. Email them to [email protected].