Cool on the Coast: Jump into October with these fall festivities and events
A roundup of events in Encinitas, Carlsbad, Del Mar, Solana Beach, Oceanside and the region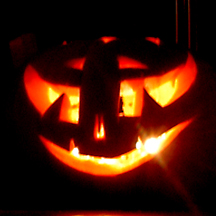 October has arrived, and with it we reign in the fall season, the lead-up to Halloween and (hopefully) declining temperatures. The remainder of the month will bring opportunities to relax, give back and have some seasonal fun. Here's a roundup of some activities and events happening within your communities this month.
Oct. 17-Nov. 17 — "Holmes & Watson:" In the mood for a play that will keep you guessing? Director David Ellenstein and company will present "Holmes & Watson" at the North Coast Repertory Theatre for nearly a month's worth of showings. "Holmes & Watson" was created by playwright Jeffrey Hatcher and chronicles Dr. Watson investigating three men who claim to be Sherlock Holmes who was originally thought to be dead. The story has been revered for being suspenseful, clever and filled with unexpected plot twists. For ticket purchase and showings, visit https://northcoastrep.org/production/holmes-watson?tribe-bar-date=2018-10.
Thursday-Sunday, Oct. 18-21 — Art San Diego 2018 Contemporary Art Show: The 10th year of Art San Diego will allow attendees to view a wide range of contemporary and modern art. According to http://art-sandiego.com/about/, "the show features over 500 leading contemporary artists, museum exhibitions, Art Labs, events, and Art Talks focused on collecting." It will be curated by a renowned exhibitor committee with experience in the art industry. The show will be held at the Del Mar Fairgrounds in the Wyland Center and have a free admission day on Friday, Oct. 19, from 1 to 5:30 p.m. For further ticket information, visit https://www.eventbrite.com/e/art-san-diego-2018-contemporary-art-show-tickets-39125090198?aff=ebdssbdestsearch.
Saturday, Oct. 20, 4-6 p.m. — Education Night with Pariah Brewing: If you're looking to expand your knowledge about craft beer, consider joining Pariah Brewing in a tasting session. The event will take place at The Brewers Tap Room on Encinitas Boulevard and feature a flight of four beers with admission on top of a guided tasting. A pint of your favorite beer from the selection will be served at the end of the evening. For ticket purchases, visit https://www.eventbrite.com/e/education-night-with-pariah-brewing-tickets-51098642415?aff=ebdssbcitybrowse.
Saturday and Sunday, Oct. 20-21, 10 a.m.-4 p.m. — Botanic Garden Fall Plant Sale: The San Diego Botanic Garden's Annual Fall Plant Sale is San Diego's largest plant sale, which features thousands of plants sold by over hundreds of vendors and organized by more than 150 vendors. The event will sell houseplants, sub-tropicals, succulents, fruit trees and plenty more. The Botanical Attic will offer garden-related items and used books for sale while a bakery shop supplies baked goods, jams and jellies. For more information, visit https://www.sdbgarden.org/fall-plantsale.htm.
Sunday, Oct. 21, 6:30 a.m.-4 p.m. — Making Strides Against Breast Cancer: Making Strides Against Breast Cancer walks are organized by the American Cancer Society and aim to fundraise and create awareness for survivors, fighters and anyone affected by breast cancer. This installment of the event will take place in Balboa Park with a 4-mile walk open to all ages. Food trucks such as Marcel's Authentic Belgian Waffles, Doubies Food and Zoe's Place will be in attendance and donating a portion of their proceeds to Making Strides, so it's encouraged to bring both cash and credit cards. Participants can register in-person or online at http://main.acsevents.org/site/TR/?fr_id=89709&pg=entry&_ga=2.4084659.2014386956.1539283015-1665964764.1539283015.
Saturday, Oct. 27, noon-4 p.m. — Encinitas Dia de los Muertos: Encinitas Friends of the Arts host a Dia de los Muertos celebration at the Encinitas Community Center. The celebration will feature visual and performing artists who will share and present various Latino arts. Alongside the artistic presentations, there will be student art exhibits, live music and art workshops for attendees to participate in. A community ofrenda will also be available to participate in, which according to encinitasarts.org is a "public recognition of family and friends." The celebration is free and family-friendly. If you are interested in being a volunteer or vendor, visit https://local.encinitaschamber.com/events/details/encinitas-dia-de-los-muertos-10-27-2018-2141.
Saturday, Oct. 27, 3-6 p.m. — Halloween in the Village: A family-friendly Halloween outing can be had at the Carlsbad Village Association's Halloween in the Village. The free event will take place in downtown Carlsbad and feature pumpkin carving, trick-or-treating, arts and crafts and many more activities alongside the Boys and Girls Club of Carlsbad Village and participating businesses. The first 500 participants to arrive will receive a complementary bag for trick-or-treating.
Wednesday, Oct. 31, 5-8 p.m. — Safe Trick-or-Treat: For more Halloween fun, visit the 17th Annual Safe Trick presented by The Encinitas 101 MainStreet Association. Coast Highway 1010 from Encinitas Boulevard to K Street will be transformed into a hub for trick-or-treaters as local businesses participate in the festivities. Music and games will fill the Lumberyard Courtyard while Lazy Acres will give out complimentary goodie bags. There will also be plenty of other Halloween themed activities to partake in. Find more information at https://encinitas101.com/event/safe-trick-or-treat-2/.
The North Coast Current welcomes Current Events submissions. Email them to [email protected].