Cool on the Coast: Kick off holiday season, give back this November and December
A roundup of events in Encinitas, Carlsbad, Solana Beach and the region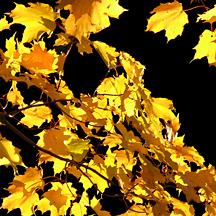 As we transition into the latter half of November, parts of Southern and Northern California have been affected by several massive wildfires. Though San Diego County did not endure the same destruction, the impact of the wildfires has been felt far and wide. This holiday season is a great chance to focus on the power of community. So, within some of these upcoming events, you'll find a couple opportunities to spend time with loved ones and show support for those affected by tragedy.
California Community Foundation: Wildfire Relief Fund: The California Community Foundation is a philanthropic organization that has joined in on the efforts to aid wildfire victims. The Wildfire Relief Fund "supports intermediate and long-term recovery efforts for major California wildfires, as well as preparedness efforts," according to the foundation's website. The fund helps victims with everything from physical and mental health aid and lost housing to basic needs assistance and loss of employment. To donate through the foundation, visit https://www.calfund.org/wildfire-relief-fund/.
Support the Cal State University Communities Affected by Wildfires: Students, faculty and staff of CSU Chico, Channel Islands and Stanislaus are some of the many communities affected by the Camp, Hill and Woolsey fires. Chico State created the Wildcats Rise – Fire Recovery Fund which as of Nov. 16 has amassed $200,000 of its $250,000 goal. According to https://www.csuci.edu/giving/causes/support/ekho-your-heart.htm, Channel Islands' Ekho Your Hearts Disaster Relief Fund "is named for CSUCI's mascot, Ekho, and the belief that we are committed to supporting the needs of our campus community in all circumstances." Stanislaus State's Warriors Helping (Chico State) Wildcats fund will use half of its proceeds for university's colleagues in Chico and is aiming for a goal of $2,500. For links to each fund, visit https://www2.calstate.edu/Pages/support-communities-affected-by-wildfire.aspx.
Thursday, Nov. 22, 6-10 a.m. — Encinitas Turkey Trot 5K and 10K: For those of us fortunate enough to enjoy Thanksgiving to the fullest, we know that the holiday usually brings about the chance to chow down on a ton of food. So, before diving into some great eats on Thanksgiving Day, work up an appetite with the Encinitas Turkey Trot. The check-in for the competitive 10K race is from 6 to 7 a.m. and the race itself will begin at 7:30 a.m. The 5K is a great chance to have a relaxed run or walk with family and friends which will begin at 8 a.m. A costume contest will also be held for participants. Individual registration for the 5K is $48 and $58 for the 10K. Kids K-7 and under are free. To register and find more information on the Trot, visit http://encinitasturkeytrot.org/.
Saturday, Nov. 24, 6-9 p.m. — The 16th Annual Lighting of The Forum: If you're looking to enjoy some holiday fun and join in on the lead-up to Christmas, Santa Claus himself will be in attendance for this year's Lighting of The Forum (Carlsbad). The La Costa Canyon High School Band will back up his arrival to The Forum, which will also host a holiday musical and light show. Children will have the opportunity to take photos with Santa and have the chance to win prizes. Refreshments will be supplied by The Forum's restaurants in this free event. The Forum is located at 1923 Calle Barcelona in Carlsbad.
Thursday, Nov. 29-Friday, Nov. 30, 10 a.m. and 6 p.m. — "The Snow Queen" at North Coast Rep Theatre School: Provided by a cast of student performers, "The Snow Queen" is a fantasy adventure play about "Gerda, a little girl who bravely searches for her friend Kai when he is bewitched and imprisoned by the Snow Queen in her ice palace," according to the Theatre School's website. The play, which will feature segments of audience participation, is geared toward children in kindergarten and up. The theater is located in Solana Beach and tickets for the show are $16 with discounts for children under the age of 12. For ticket purchase, visit https://tickets.northcoastrep.org/TheatreManager/1/login&event=1081.
Saturday, Dec. 1, 5:30-7:30 p.m. — Encinitas Holiday Parade 2018: In its 61st year, the Encinitas Holiday Parade will act as a local kick off to the holiday season. The event's webpage states that this year's theme is "Botanical Oasis," which pays homage to Encinitas' plant-friendly climate and botanic garden. The event will feature a parade with thousands of paraders as they travel along Coast Highway 101. The parade will start with a ceremonial tree lighting and a visit from Santa at 5 p.m. at the Lumberyard courtyard. Free parking shuttles will be available at San Dieguito High School Academy and the YMCA/Ecke Sports Park parking lot on Saxony Road.
Saturday, Dec. 1, 10 a.m.-4 p.m. — San Dieguito Art Guild Holiday Bazaar: In the market for some seasonal art or decorations? Visit the San Dieguito Art Guild's eighth annual Holiday Bazaar at the Encinitas Community Center. The Bazaar will have treats for attendees and feature a silent auction, raffle and of course, various types of art for sale. Artists will present works such as jewelry, mosaics, photography, clothing, ceramics and many other types of arts and crafts. The Community Center is located at 1140 Oakcrest Park Drive in Encinitas.
The North Coast Current welcomes Current Events submissions. Email them to [email protected].