Cool on the Coast: Wrap up the year with these late December events
A roundup of events in Encinitas, Carlsbad, Solana Beach and the region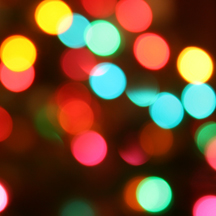 With 2018 coming to a close and a new year on the horizon, December brings plenty of opportunities to enjoy the remaining holiday season. Family fun, charity and seasonal joy are what can be expected in some of the community events happening in your neighborhoods in the remaining days of the year.
Dec. 22, 6 to 8 p.m. — Cape Rey's Countdown to Christmas: Looking to engage in some hands-on holiday fun with the kids? Look no further than Cape Rey Carlsbad's complimentary family holiday events. Craft your own ornaments, watch holiday films and decorate cookies in this interactive event. Admission is free but guests are encouraged to RSVP with the concierge by reserving their complimentary tickets. For ticket purchase, visit https://www.eventbrite.com/e/cape-reys-countdown-to-christmas-complimentary-family-holiday-events-tickets-52618137265?aff=ebdssbcitybrowse#tickets.
Now through Dec. 31, 9 a.m. to 5 p.m. – Seas 'n' Greetings: Put a spin on holiday fun with Birch Aquarium's Seas 'n' Greetings, where the entirety of December brings festive activities and encounters for guests to experience. Scuba Santa will also make appearances during select dates and times. According to the aquarium's website, "There will be no holiday dive shows Dec. 24 or 31 and only elves will appear in the dive shows from Dec. 26 to 30 — Scuba Santa needs some rest!" For more info and ticket purchase, visit https://aquarium.ucsd.edu/experiences/events/seas-n-greetings.
Now through Dec. 31, 10 a.m. To 7 p.m. — Merry Grinchmas: The Art of Dr. Seuss Collection: Exclusive Collections Gallery Solana Beach exhibits works from one of the most distinguished American authors of all time, Dr. Seuss. The Exclusive Collections Gallery will give visitors the opportunity to browse or acquire works from some of Dr. Seuss' most popular works. In addition to The Art of Dr. Seuss Collection, the exhibit will also feature The Secret Art of Dr. Seuss. This collection is based on Dr. Seuss's personal works, which shows a different, more unfamiliar side to his iconic artistry.
Dec. 23, 26-30, 5 to 8:30 p.m. — Garden of Lights: Year in and year out, the San Diego Botanic Garden treats locals to holiday festivities with its hosting of Garden of Lights. With a wide variety of nightly musical entertainment, catered food and various seasonal treats, this year is no exception. Activities, some of which are on select evenings, include a musical light show, marshmallow roasting, snow sledding, horse drawn wagon rides and face painting. For dates, prices and info on military specials, visit https://www.sdbgarden.org/gol-prices.htm.
Dec. 31, 6:30 p.m. — Westin Carlsbad NYE Bash: The Westin Carlsbad Resort & Spa is looking to ring in the new year with a Great Gatsby themed new year's celebration. The event will have buffet style food selections, a live DJ, best dressed contests and other family friendly festivities. The Kids Party Zone will have face painting, billiards, foosball, various video games for younger guests to enjoy. As the night closes in on the new year with a live countdown, a complimentary champagne toast will be had. Adult tickets are $130, tickets for children aged 13-17 are $85 and tickets for children aged 4-12 are $65. The event is free for ages three and under. Advance ticket purchase is required and can be found at https://www.brownpapertickets.com/event/3626245?fbclid=IwAR2IEQrO7wfRo2XMh2hNsP6egY34e4SNzbvRhAfBLAWQNnvwSYGCbYBJb_s.
The North Coast Current welcomes Current Events submissions. Email them to [email protected].