Deadline nears to apply for Encinitas City Council seat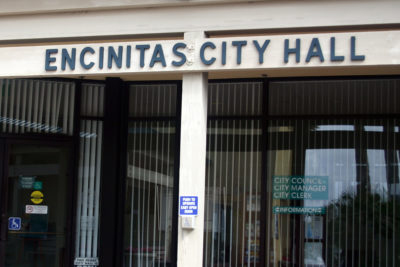 The window is closing on applications to fill a vacancy on the Encinitas City Council.
Jan. 4 is the deadline to apply for appointment to the seat left by Councilwoman Tasha Boerner Horvath, who was elected to the state Assembly in November. The appointment will fill Horvath's term through its end in 2020, according to a city announcement.
Applicants must be at least 18 years old, a California citizen, and resident and registered voter in Encinitas.
Applications are due by 5 p.m. Jan. 4 to the City Clerk's Office, 505 S. Vulcan Ave.
The City Council is scheduled to hear from the applicants and make an appointment on Jan. 9.
For more information, contact City Clerk Kathy Hollywood at 760-633-2601. Online: www.ci.encinitas.ca.us/Home/City-News/ArticleID/113.