ENCINITAS: Heritage Ranch Hullabaloo market Feb. 4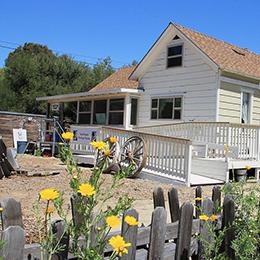 ENCINITAS — The Heritage Ranch, home of the San Dieguito Heritage Museum in Encinitas, hosts a Hullabaloo Family Market from 10 a.m. to 1 p.m. on Feb. 4 and continuing the first Monday of the month throughout the year. In addition to live music by Hullabaloo, there will be face-painting, arts and crafts, food, drinks and vendors. Address: 450 Quail Gardens Drive in Encinitas. More information online: www.sdheritage.org/hullabaloofamilymarket.
The North Coast Current welcomes your community news. Submit upcoming event announcements to [email protected]. Submit stories and photos to [email protected].