ENCINITAS: See art of Rachel Mica Weiss at Lux through Jan. 12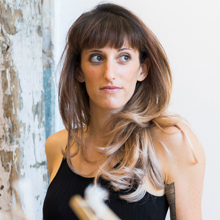 ENCINITAS — The work of Lux Art Institute Artist in Residence Rachel Mica Weiss is on display at the institute through Jan. 12. Weiss incorporates her education in psychology to examine the experiential nature of architectural forms in relation to the human body, according to the institute. During her residency, Weiss has continued her Topographies series. Representing the geographies lost in the development of the Lux campus, Weiss constructs an installation of aluminum rods hanging from the ceiling of the Artist Pavilion, according to a Lux description of the installation. More information online: www.luxartinstitute.org/artists/.
The North Coast Current welcomes your community news. Submit upcoming event announcements to [email protected]. Submit stories and photos to [email protected].