ENCINITAS: Fermentation Festival returns Feb. 17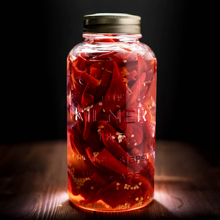 Hang on for a minute...we're trying to find some more stories you might like.
ENCINITAS — The San Diego Fermentation Festival returns to Encinitas on Feb. 17, 11 a.m.- 5 p.m. at Leichtag Commons, 800 Ecke Ranch Road. The fifth annual event's mission is to highlight the ancient tradition of fermentation by showing how healthy, easy, safe, delicious and fun it is to make and enjoy fermented foods and beverages. Presale tickets for the fifth annual event are $15 (plus fees) for general admission and $45 (plus fees) for an "Ambrosia Garden" ticket, where guests age 21 years and up can enjoy tasters of local and regional beer, wine, kombucha, cider and mead. Children under 12 are admitted free to the festival with an accompanying adult. A portion of the event's proceeds will go to the Encinitas-based nonprofit Coastal Roots Farm. More information online: sandiegofermentationfestival.com. More information about the San Diego Fermenters Club: fermentersclub.com.
The North Coast Current welcomes your community news. Submit upcoming event announcements to currentevents@northcoastcurrent.com. Submit stories and photos to news@northcoastcurrent.com.
encinitas current