Expect local Coaster, Amtrak rail service closure Feb. 9-11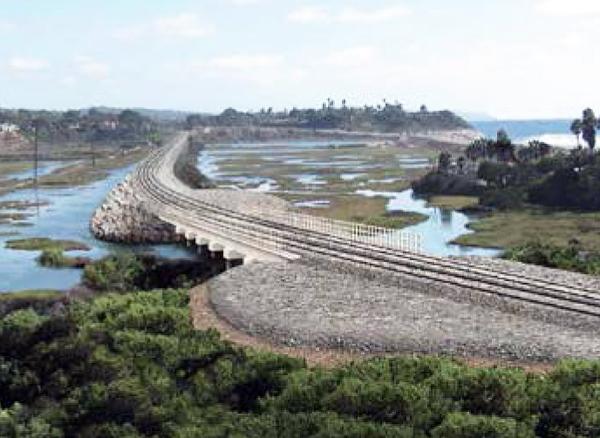 Coaster and Amtrak service will be halted Feb. 9-11 along the San Diego portion of the Los Angeles-San Diego-San Luis Obispo coastal rail corridor for construction work.
The rail closure is part of an Absolute Work Window, according to a San Diego Association of Governments announcement. Such weekend closures allow for crews to work uninterrupted on ongoing rail improvements.
Rail access will close at midnight Saturday, Feb. 9, and reopen by 5 a.m. Monday, Feb. 11.
Passenger and freight service will not operate during that timeframe, SANDAG stated. Regular passenger service is expected to resume in time for the Monday morning commute.
For train service updates, go online to GoNCTD.com, Amtrak.com or MetrolinkTrains.com.
More local project information online: keepsandiegomoving.com/North-Coast-Corridor/NCCHome.aspx.