Encinitas Chamber CEO Gattinella announces retirement
Encinitas Chamber of Commerce Chief Executive Bob Gattinella announced his retirement in a note to the membership June 12.
Gattinella, who has been the organization's CEO for eight years, will retire at the end of July, he said. A team has been formed to search for the chamber's next leader.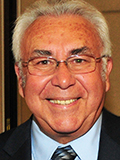 In his note, Gattinella thanked the members for their involvement in the business group.
"Your involvement has strengthened our community," he wrote. "We hope to see this level of interaction among business owners in Encinitas continue to grow and evolve as the Chamber closes one chapter and opens another."
His wife, Mimi Gattinella, will step down as the organization's director of operations as well. The couple plan to move to Palm Springs, where Bob Gattinella has a construction business, he said.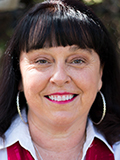 Gattinella expressed confidence in Encinitas' community merchants despite the challenges that often come with running small businesses.
"I'm confident that the economic atmosphere in our City is strong and our community has a very vibrant future," he told chamber members. "On a more personal note, it has been our pleasure to meet and know all of you and to serve the community of Encinitas as part of the Chamber."
encinitas current, cardiff current