UC San Diego Health opens Encinitas primary care center
UC San Diego Health's new Encinitas primary care center opened June 10.
Located at 1505 Encinitas Blvd., the facility is on a site that has seen several incarnations over the past 45 years, from banks to restaurants.
In an announcement noting the facility's opening, UC San Diego Health described the clinic as a "one-stop shop" offering patients increased access to doctors and nurses in specialties such as pediatrics and family medicine. The facility also has a walk-in Express Care center for common health issues, which is open 12 hours a day, seven days a week.
"Health issues don't take personal schedules and plans into consideration," UC San Diego Health CEO Patty Maysent noted in a news release announcing the facility's completion. "The opening of the Encinitas location is part of our goal to bring new and convenient primary care options to multiple neighborhood locations across San Diego."
The Encinitas facility marks one of several such centers in the works, according to UC San Diego Health. The health system expects to open more express and primary care sites over the next four years covering areas such Carlsbad, Carmel Valley and Poway.
"Primary care is the start of a patient's health journey and offers prevention measures and management of chronic to complex conditions, as well as being the bridge to specialty care," Dr. Christopher Kane, CEO of UC San Diego Health Physician Group, said in the news release. "Your family doctor's office can become your medical home, where all aspects of care can be coordinated in a warm, welcoming and familiar environment."
The building that houses the facility has been heavily remodeled since it was built about 45 years ago, originally as Southwest Bank. It later became a Security Pacific Bank branch, then reworked into a restaurant site for Pat & Oscar's in the 1990s. It then was home to Santa Fe Barbecue and finally Brett's BBQ before closing about a year ago for the site's latest incarnation.
UC San Diego Health is an academic health system affiliated with UC San Diego. The 808-bed system includes UC San Diego Medical Center in Hillcrest, as well as Jacobs Medical Center, Sulpizio Cardiovascular Center, Moores Cancer Center, Shiley Eye Institute, Koman Family Outpatient Pavilion, and Altman Clinical and Translational Research Institute, all in La Jolla.
More information online: health.ucsd.edu.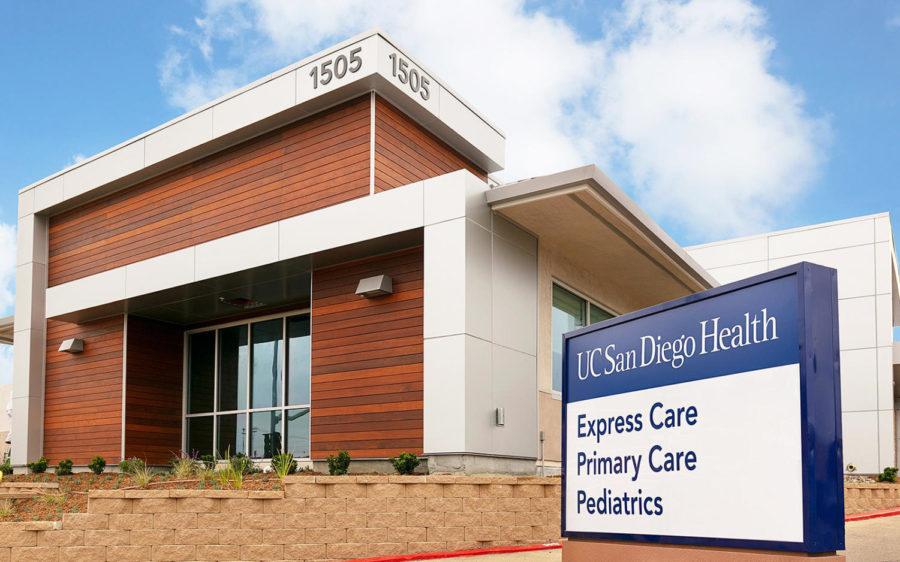 encinitas current, cardiff current