Cool on the Coast: July events abound, from beach concerts to barbecue
A roundup of events in Encinitas, Carlsbad, Solana Beach, Del Mar and the San Diego region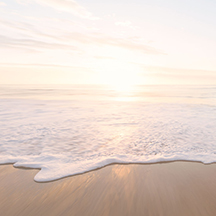 Summer is in full swing and alongside the inevitable San Diego sunshine, there's sure to be plenty of things to do around the coastal communities of North County. As you put together your plans for the rest of the month, keep these various events and activities in mind.
Saturday, July 13, 2-7 p.m. — 31st Annual Deep Pit BBQ and Americana Music Fest: The Heritage Ranch in Encinitas combines its annual Deep-Pit BBQ and Americana Music Fest for what is sure to be fun for the whole family. Alongside a beer/wine garden, dinner will be served at 4 p.m. with vegetarian and vegan options to boot. Artists including Gemini Junction, Prairie Sky and Mark Montijo will perform folk, country and bluegrass music across the event's two stages. In addition to children 12 and under being free, there will be a designated kids zone. General admission tickets are $10 and dinner tickets are $15. For ticket purchase, visit allevents.in/encinitas/31st-annual-deep-pit-bbq-and-americana-music-fest/200017388786048.
Saturday, July 13, 3:30-10 p.m. — CountryFest 2019: 103.7 KSON's CountryFest will present the likes of Randy Houser, Rodney Atkins, Uncle Kracker, Filmore and Caroline Jones for a celebration filled with food, music and drinks for all ages. General admission tickets are $35 and can be purchased at tickets.getmyperks.com/e/kson-countryfest-2019/tickets. The festival will be held at the Del Mar Fairgrounds, so if you're interested in on-site parking, it'll cost you $15.
Saturday, July 13, 5 p.m. and Sunday, July 14, 3:30 p.m. — Del Mar Art Center Gallery Grand Opening: Two days of artistic festivities will be available for guests both old and new at the Del Mar Art Center Gallery. The gallery will give guests the chance to view art, observe art demonstrations and meet the artists behind them. Additionally, the variety of mediums and artwork will be backed by refreshments and live music from reggae music artist, Marauak. For more information about the gallery, visit dmacgallery.com/.
Saturday and Sunday, July 20 and 21, 10 a.m.-4 p.m. — Insect Festival 2019: The San Diego Botanic Garden's Insect Festival is giving attendees the chance to observe, learn about and interact with a large collection of diverse insects, spiders, lizards and snakes. Children and adults alike will also be able to enjoy animal shows, insect-related arts and crafts and even try spicy fried mealworm. Tickets for attendees 13 and up can be purchased at the Botanic Garden. More information online: www.sdbgarden.org/insect.htm.
Sunday, July 21, 3-5 p.m. — Encinitas Summer Concerts: If you're looking to add on to a day at the beach with some music, keep an eye out for concerts by the sea. Throughout July and August, Moonlight Beach will act as the venue for a short series of rock, funk and cover concerts. Piano rock band The Kings of 88 will bring their sound to Moonlight Beach on July 21. The events are free and open to the public. Information and updates: encinitasca.gov/Home/City-News/ArticleID/27.
Thursday, July 25, 6-10 p.m. — Battle of the Bands 2019: Head on over to Belly Up for drinks, food and a battle of the bands that will likely bring the venue to maximum capacity. Six bands will face off in this year's installment of the battle which will give 100% of its proceeds to Angel Wings International, a nonprofit charity that specializes in aiding underserved communities through healthcare. General admission tickets are $30 and can be purchased at www.eventbrite.com/e/tim-yates-presents-battle-of-the-bands-2019-tickets-61903808959?aff=ebdssbdestsearch.
Saturday, July 27, 11 a.m.-noon — Crystal Bowl Club: Interested in learning about health and wellness through the use of alchemy bowls? Join the Sacred Sound of Soul to engage in discussion and instruction on how to incorporate the bowls into your daily life. Attendees (whether new or returning) can bring their own bowls or choose from an extensive collection of high quality crystal bowls. Registration is $20 and can be completed at www.eventbrite.com/e/crystal-bowl-club-july-27-tickets-61621839581. The cost of registration will be credited toward any bowl purchase(s) made on the day of the event.
The North Coast Current welcomes Current Events submissions. Email them to [email protected].
encinitas current, cardiff current