Encinitas, Del Mar post shark advisories at local beaches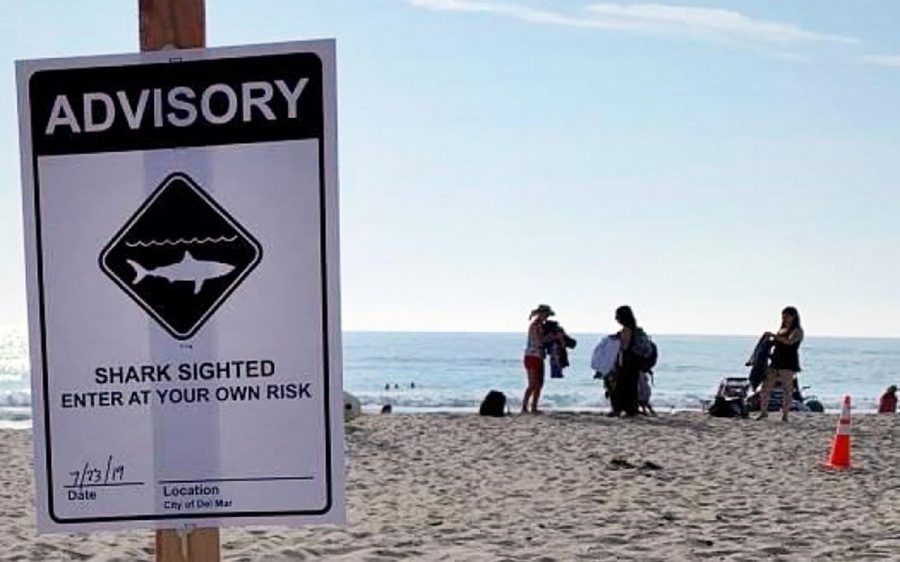 North Coast Current
July 26, 2019
Encinitas and Del Mar have posted shark advisories at local beaches in light of recent sightings, according to announcements from the cities.
Signs went up at Encinitas beaches July 24 warning of shark activity. Beaches will remain open, the city's announcement stated.
With the advisory, Encinitas lifeguards will be on heightened alert, the city stated. Lifeguards follow California Marine Safety Chiefs Association Shark Sighting and Incident Response Guidelines and work with the California State University Long Beach Shark Lab.
The city's Marine Safety Division is available to answer residents' questions at 760-633-2750.
Encinitas' action follows a decision by Del Mar to post an advisory July 23 after young white sharks were sighted far offshore. The sharks did not pose an immediate threat to public safety, Del Mar stated in its announcement.
Del Mar lifeguards have increased boat patrols and implemented helicopter and drone flyovers, the city stated.
As with Encinitas, Del Mar also follows California Marine Safety Chiefs Association guidelines and works with Cal State Long Beach's Shark Lab.
cardiff current, encinitas current