3 dead in Encinitas bluff failure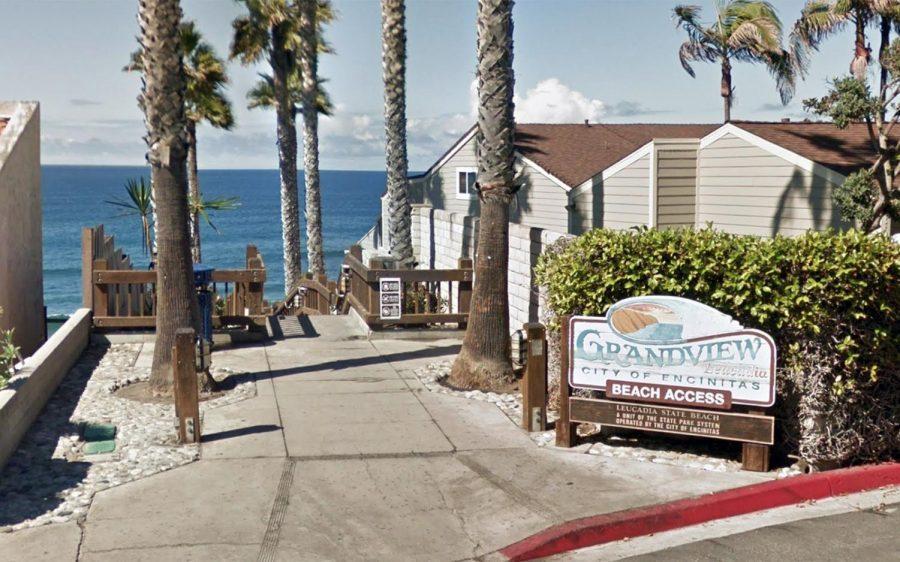 North Coast Current
August 2, 2019
(Story updated at 9:20 p.m.)
Authorities from the Encinitas Fire Department and San Diego County Sheriff's Department remained on scene into the evening Friday, Aug. 2, at the site of a bluff collapse earlier in the afternoon that killed three people.
The city of Encinitas announced the revised fatality number in an online update at 9:13 p.m. One victim was reported dead earlier in the day. Two of three other victims transported to local hospitals later died.
The portion of bluff fell on beachgoers at Grandview Beach near the 1700 block of Neptune Avenue in Leucadia just before 3 p.m., according to the city's update.
The city has closed the beach from Ponto Beach in Carlsbad to the area south of Grandview.
"We are devastated by the tragedy today and our hearts go out to the victims and their families," Encinitas Mayor Catherine Blakespear said in the city's update. "We stand ready to help in any way possible. Our engineers and the public safety team are diligently working to assess bluff conditions."
The injured were transported to local hospitals, the city stated. Authorities and media outlets have reported that the person killed was a woman. None of the victims has been identified.
Sheriff's Department Search and Rescue dogs are still going through the debris, and the department has activated its Trauma Intervention Program to assist victims and witnesses, the city stated in its update.
The city's geotechnical engineer is evaluating bluff conditions and states that homes above the bluff do not appear to be at risk as of now, the city reported.
In light of the bluff failure and natural instability of such beachside features, authorities remind beachgoers to avoid areas near or under bluffs and recommend a distance of 25 to 40 feet away.
Earlier in the rescue effort, Sheriff Bill Gore issued a warning to news media to fly helicopters higher above the scene as vibrations from flight were interfering with operations and assessment.
"The vibrations of your aircraft are affecting safety operations for first responders and could cause further instability at the scene," Gore stated via Twitter. "Please fly higher."
encinitas current, cardiff current