Cool on the Coast: Round out August with Leucadia art walk, family time at Del Mar track
A roundup of events in Encinitas, Carlsbad, Solana Beach, Del Mar and the San Diego region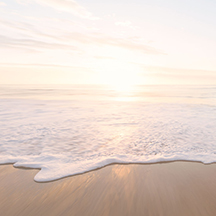 August has arrived and with it, an abundance of events to enjoy and participate in. Whether it's a family outing or a chance to experience local gems, there's something for everyone to enjoy this month. Here are a couple of events to check out toward the end of the month.
Sunday, Aug. 18, 1-4:30 p.m. — Family Weekends at Del Mar Racetrack: For those who have racetrack admission for weekend race days at Del Mar, make sure to take advantage of the infield's various free attractions. The infield features pony rides, a giant obstacle course, face painters, a game zone, bungee trampolines and much more. The entire family can join in on the fun, but the available activities are sure to give younger guests a more fun-filled outing during the course of race days. Information online: www.dmtc.com/calendar/detail/family.

Sunday, Aug. 25, 10 a.m.-5 p.m. — LeucadiART Walk: Visit the largest juried art show in North County for a large blend of distinctive art and music. The 15th Annual LeucadiART Walk will feature a plethora of works from local artists, live music, art demonstrations, and a craft beer garden which will be dishing out brews from the likes of Port Brewing and The Lost Abbey. There will also be a revamped children's art pavilion that will be equipped with multiple art stations. The event is free and will take place along a one mile stretch of Highway 101 (North Court to Phoebe Street). Information online: www.leucadia101.com/events/15th-annual-leucadiart-walk-2019.
The North Coast Current welcomes Current Events submissions. Email them to [email protected].