Cool on the Coast: Surfing Madonna, SaltDog, candy, crafts in October
A roundup of events in Encinitas, Del Mar and the region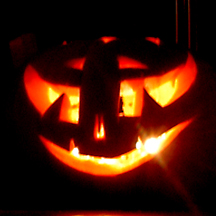 Alongside the inevitable seasonal decor and Halloween anticipation, October and the fall season are officially underway. This month, you'll have a plethora of activities to enjoy, from artistic outings to communal celebrations. As you prepare and plot out your own activities for the rest of the month, keep these coastal events on your radar.
Friday-Sunday, Oct. 11-13 — Harvest Festival: Original Art & Craft Show: An extensive art showcase and shopping experience, the Harvest Festival features thousands of works from top artisans. One of the festival's 19 shows will be held at the Del Mar Fairgrounds for a weekend filled with food, entertainment, music and art for all ages. Prices of admission are good for the entire span of the festival and can be found at harvestfestival.com/del-mar.
Friday-Sunday, Oct. 18-20 — Del Mar Gem Faire: Delve into a vast marketplace of jewelry, gemstones and crystals at the Del Mar Gem Faire. The Gem Faire is one of the most popular gem shows in the country and features vendors that sell and display a large variety of gem/crystal centric jewelry, tools and decor. All admissions are handled at the door as the weekend pass runs for $7 while children 11 and under are free. For hours and additional info, visit gemfaire.com.
Sunday, Oct. 20, 10 a.m.-5 p.m. — SaltDog Classic: Now in its fifth annual celebration, the SaltDog Classic is a community festival and fundraiser for nonprofit organizations that provides attendees with a range of activities to partake in. Encinitas Community Park will be the site for an extensive lineup of local breweries and vendors. Pizza Port Brewing Co., Creative Creature Brewing and Brujos Brewing will be but a few of the brewing company attending the festival. Some of the vendors at the festival include Art N Soul on 101, Waterfallz Jewelry, Harmless Harvest and Farm Fresh To You. Rock & roll band, Taken By Canadians, and rock artist, Shane Hall, will be supplying the festival's music. Attendees can also partake in a silent auction and raffle that will aid in funding the Rancho Coastal Humane Society. The Standard Salty Pass is $15 and can be purchased at www.eventbrite.com/e/saltdog-classic-san-diego-festival-and-fundraiser-tickets-58398455352.
Saturday, Oct. 26, 11 a.m.-5 p.m. — Surfing Madonna Beach Run/Walk 5K/10K/15K: Looking to participate in the country's largest beach run/walk? Look no further than the Surfing Madonna Beach Run/Walk which takes place on the sands of Moonlight Beach. This is a great opportunity to get active alongside thousands of others at one of San Diego's most renowned beaches! Registration will span from 11:00 a.m. to 1:00 p.m. Shortly after, the kids 1K will begin at 1:15, followed up by the 5K, 10K and 15K at 2:00 p.m. Sign-up costs are dependent on the length you plan to run or walk. Sign-up and further details can be found at runsignup.com/Race/CA/Encinitas/SurfingMadonnaBeachRun.
Saturday, Oct. 26, 11 a.m.-2 p.m. — Doggies on the Deck: Howl-O-Ween: Get your furry friend(s) in on the Halloween fun with an event geared toward dog-lovers at Del Mar Plaza. In addition to a Halloween costume contest open to any pup in attendance, dog food and treat vendors will be in attendance. This event is free and a great chance to meet other dog-lovers. More information online: delmarplaza.com/event/doggies-on-the-deck-howl-o-ween.
Saturday, Oct. 26, noon-4 p.m. — Encinitas Dia de los Muertos Celebration: A celebration of life backed up by a day of entertainment and culture, the 2019 installment of Encinitas' Dia de los Muertos Celebration will deliver a family-friendly experience. Held at Encinitas Community Park, the celebration will host art-demos, food trucks, exhibits and performances from local and regional Latin talent. Be sure to check out the mariachi bands, Ballet Folklórico de San Dieguito and the Callejeros de Encinitas Car Club during the free event. More information online: encinitasarts.org/encinitas-dia-de-los-muertos-celebration.
Thursday, October 31, 5:00 p.m. — Safe Trick Or Treat: If you're open to breaking the monotony of trick-or-treating in your neighborhood, consider paying a visit to Pumpkin Lane (Encinitas Blvd to K Street). The free event will feature carved pumpkins from the Self-Realization Fellowship monks, festive activities, music and games. Local businesses will join in on the fun and stay open past their normal operating hours. More information online: encinitas101.com/event/safe-trick-or-treat-2.
The North Coast Current welcomes Current Events submissions. Email them to [email protected].
encinitas current, cardiff current