ENCINITAS: Art Guild's annual bazaar returns Dec. 14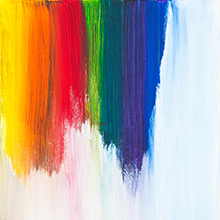 ENCINITAS — The San Dieguito Art Guild presents its ninth annual Holiday Bazaar on Saturday, Dec. 14, 10 a.m.-4 p.m., at the Encinitas Community Center, 1140 Oakcrest Park Drive in Encinitas. Visitors can purchase original works by the guild's member artists, from paintings in oil, acrylic and watercolor to photography and multimedia. There will also be a silent auction of artworks donated by the participating artists. The guild also offers 14 door prizes including a $100 gift certificate to Ruth's Cris Steakhouse, $100 to Pacifica Del Mar restaurant, $175 golf lesson by Kip Puterbaught's Golf Academy, a $50 gift certificate to the Fish Market, two tickets to the guild's annual Mother's Day Weekend Art, Garden & Studio Tour, tickets to San Diego Botanic Garden and more. Register at the greeting table at the event. No purchase necessary for door prizes. The San Dieguito Art Guild also operates the Off Track Gallery, located in The Lumberyard center in downtown Encinitas. Bazaar admission and parking are free. More information: Online at www.SanDieguitoArtGuild.com; call 760-942-3636.
The North Coast Current welcomes your community news. Submit upcoming event announcements to [email protected]. Submit stories and photos to [email protected].
encinitas current, cardiff current