Caltrans to raze old Interstate 5 bridge over Encinitas lagoon
Work to make way for new span across San Elijo reserve
Demolition is set to begin on the original Interstate 5 bridge over San Elijo Lagoon in Encinitas, Caltrans announced.
The project starts Sunday, March 1, and is expected to require four to six weeks to complete, the agency stated in a news release. Northbound and southbound lanes were diverted off the span to lanes of a new bridge in early February.
Demolition will take place Sunday through Thursday nights from 9 p.m. to 5 a.m., Caltrans stated. Occasional lane closures are also expected.
The project will require overnight closures of eastbound and westbound Manchester Avenue under I-5 in Cardiff for removal of bridge debris:
Sunday, March 1 through Thursday, March 5, 9 p.m. to 5 a.m.
Sunday, March 8, and Thursday, March 12, 9 p.m. to 5 a.m.
Manchester Avenue on-ramps and off-ramps on both sides of the bridge will remain open. Detour signage will be placed to notify motorists of the road's closure underneath the bridge.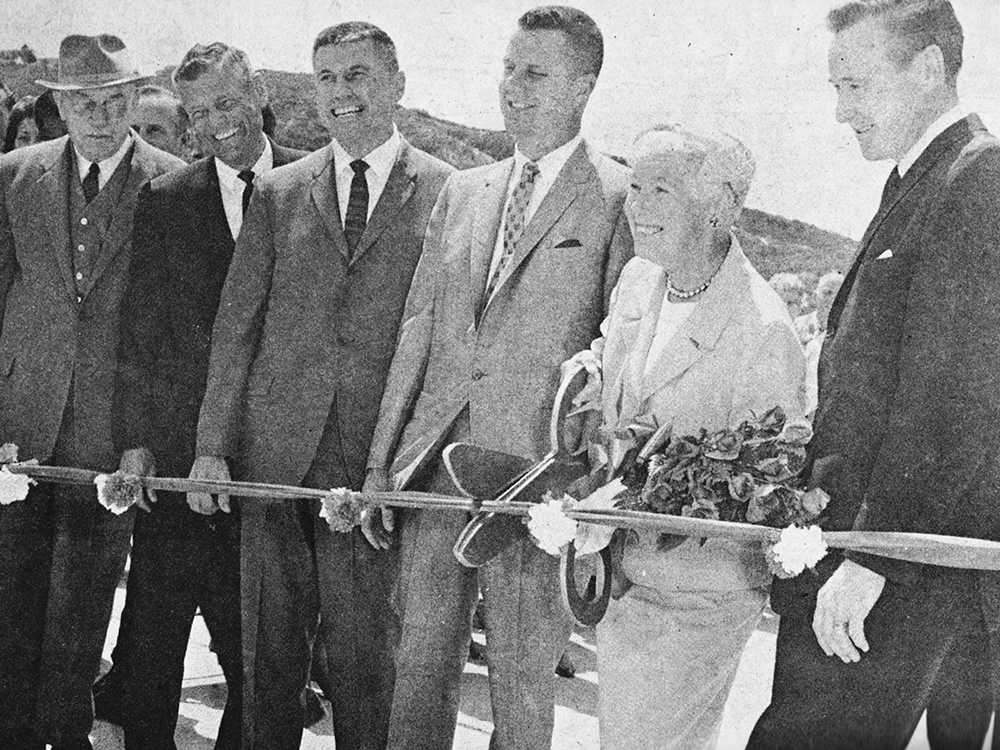 The bridge's demolition marks a milestone in the freeway's history. The span was built in 1963. An official ribbon cutting marked the full opening of the freeway's stretch from Encinitas Boulevard to Via de la Valle in May 1965. Rubble from the bridge will be recycled and used in ongoing Build NCC transportation projects in the region.
"An estimated 4,000 cubic yards of concrete from the old bridge originally built in 1963 — enough to overflow an Olympic sized swimming pool — will be recycled into roadway base material and used within the Build NCC project," Caltrans stated in its announcement. "750,000 pounds of original steel from the bridge — the weight of 62 elephants — will also be separated and recycled."
Caltrans advised nearby residents and businesses that there will be noise and lights from the use of heavy machinery and other equipment during the demolition project.
Once the old span is removed, work will begin on its replacement. Like the new portion already completed, the replacement will be longer and wider to improve lagoon tidal flow and accommodate carpool and high-occupancy vehicle lanes.
"The bridge will also feature a suspended bike and pedestrian bridge — a unique project feature and one of the first of its kind in the state — connecting users to the San Elijo Lagoon trail network and to the future seven-mile North Coast Bike Trail," Caltrans stated in its announcement.
The freeway expansion is part of the regional BuildNCC program to improve transportation options and efficiency. More information about the program is available online: www.keepsandiegomoving.com/build-NCC/buildNCC-introduction.aspx.
encinitas current, cardiff current