Encinitas closes access to Rail Trail, Coast Highway walkways
The Coastal Rail Trail and South Coast Highway 101 in Encinitas are closed to pedestrians effective Thursday, April 16, in observance of COVID-19 coronavirus restrictions, the city announced Wednesday evening.
Encinitas has 34 confirmed cases of COVID-19, according to San Diego County's Wednesday update.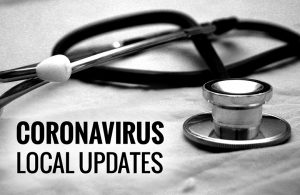 The closure affects the walkways from Swami's Beach south to the Seaside parking lot in Cardiff. Parking is also prohibited along San Elijo Avenue from Santa Fe Drive south to Chesterfield Drive.
City parks remain open for walking and exercise as long as social distancing is practiced.
The decision to close pedestrian access to the walkways was made in light of the state's and San Diego County's ongoing physical distancing orders during the COVID-19 pandemic.
"Understanding that recreating is important for mental as well as physical health, the City encourages Encinitas residents to run and walk within their neighborhoods but do so safely within the parameters of the current Orders," the city statement read.
The city maintains regular coronavirus updates online at www.encinitasca.gov/covid-19-updates.
encinitas current, cardiff current