Encinitas council OKs Moonlight Beach opening in split vote
Moonlight Beach in Encinitas is reopened as of 8 a.m. Monday morning, April 27, after a decision by the City Council during a special Sunday meeting.
The choice was not without dissent, however.
The vote to allow public access was 3-2, with Councilman Joe Mosca and Councilwoman Jody Hubbard voting against the plan. Council members met remotely during the livestreamed session.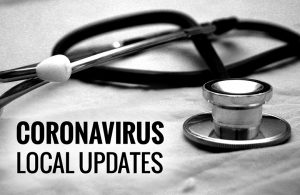 Ahead of his no vote, Mosca said he was concerned about visitor spillover from nearby communities given that Encinitas is now the only coastal North County city with an open beach, not counting state park beaches, which are also still closed.
"A good solid plan that has a good chance of success means that we should be working with our neighboring communities," Mosca told his colleagues during the meeting. "If we're not working with our neighboring communities, then we will have a spillover. … If we have a spillover, it could be unmanageable, and it could put safety at risk and health at risk."
The opening follows two weekends of protests over the closure of local public spaces, including one at Moonlight Beach on Saturday that resulted in three arrests by sheriff's deputies for alleged violations of state and local social distancing orders during the COVID-19 coronavirus pandemic.
Beaches in the cities of San Diego, Coronado and Imperial Beach are also opening as of Monday. Oceanside, Carlsbad, Solana Beach and Del Mar have not reopened their beaches, although they and Encinitas had been included in a San Diego city news release announcing an effort to develop a coordinated opening plan.
"I won't be supporting the motion because it's not in concert with other cities," Mosca said at the meeting.
Hubbard shared similar sentiments.
"I have the same concerns as Councilman Mosca," Hubbard said at the meeting. "It's not something that I really want to support. I sort of feel like I'm backed into a corner and I don't like it."
Hubbard said Encinitas could have waited for neighboring beach cities to have their plans drawn up and council meetings in place so a collective could move forward together.
Moonlight Beach will be open for walking, running and water activities except for boating, following an updated San Diego County health policy, according to an Encinitas city announcement. Stopping at the beach to lay down or hold public gatherings is not permitted. Social distancing rules remain in effect.
Beach parking lots remain closed.
In its announcement, the city noted that Moonlight Beach will be subject to closure again if the San Diego County Health Order is not followed by visitors.
encinitas current, cardiff current