Thunderbirds fly over Encinitas
in support of healthcare workers
The Air Force Thunderbirds flying team performed shows of support for San Diego healthcare workers — including Scripps Memorial Hospital Encinitas — on Friday, May 15.
The flyover was part of the joint America Strong campaign of the Thunderbirds and the Navy's Blue Angels, designed to be a show of support to healthcare workers on the front lines of the COVID-19 coronavirus pandemic.
The Thunderbirds flew over Encinitas at about 12:20 p.m. after starting in Chula Vista, heading north.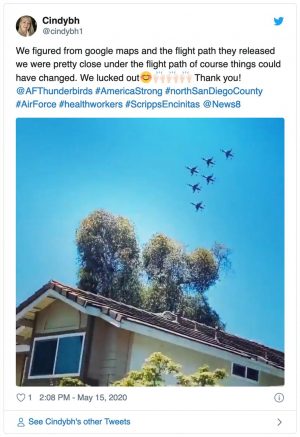 Local social media lit up about the flyovers, offering support and sharing images and videos of the event.
From Encinitas, the team continued north to Vista and Oceanside. Later in the day, the Thunderbirds did a similar run in Los Angeles.
Although the flyovers have faced some public criticism as a waste of money and resources, the Navy and Air Force stated that the performances fall under pilot training.
"While America Strong will showcase Department of Defense support to healthcare workers, first responders, military, essential employees, and aims to unite all Americans in the fight against COVID-19, it also fulfills critical training requirements for both teams," an April 24 joint forces statement explained. "Pilots must execute a minimum number of flight hours to maintain proficiency. These flyovers will incur no additional cost to taxpayers."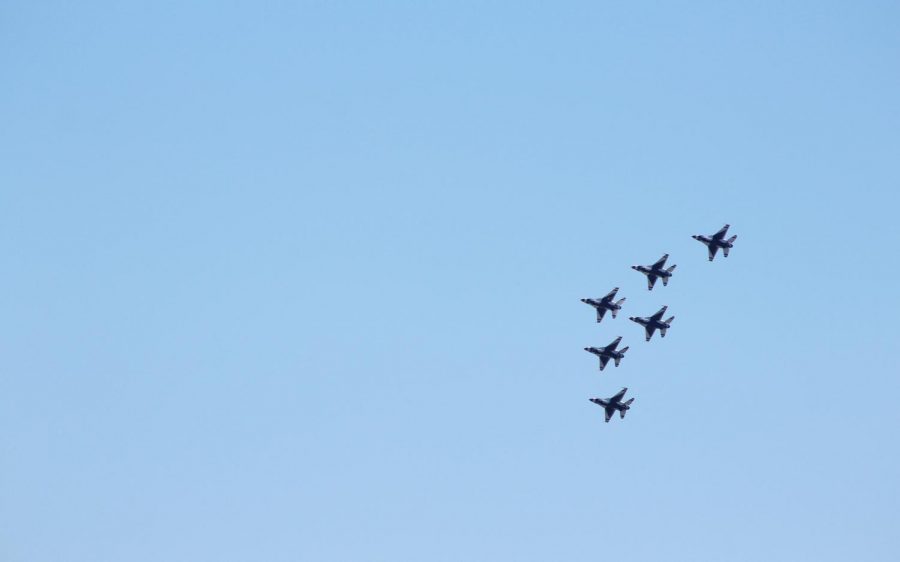 encinitas current, cardiff current