Cal State San Marcos sees success
in keeping COVID-19 numbers low
Smaller population, campus culture cited as reasons
As major universities across the nation dominated headlines for becoming sites of major COVID-19 outbreaks, some smaller schools such as Cal State San Marcos have excelled at creating a safe environment for students and campus employees.
Cal State San Marcos, a commuter university with a student population of about 15,000, has reported 24 cumulative cases among the campus community as of Oct. 12. At San Diego State University, another California State University system campus with more than 33,000 students and a teeming residential community, cases now exceed 1,100.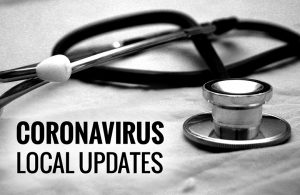 One question that remains is whether this divide is a matter of poor planning or differences in campus culture, or both.
"Our overall numbers are just smaller," Dr. James Chun, interim medical director at CSUSM, "and it's easier to manage smaller numbers."
The majority of CSUSM's 24 positive cases can be tied back to a single outbreak, Chun said. It occurred within the first week of classes when a student who likely got infected before moving to campus transmitted the virus to their roommates, then leading to a small outbreak among others within that residential building.
During the week of Oct. 4, the campus reported its first positive case since that outbreak at the start of the school year about a month prior. The student lived off campus.
Chun said campus administrators were aware that students living on campus would be the highest risk group. In response, housing density was significantly slashed from about 1,500 to 500 available beds, only half of which are actually occupied. All students have their own bedrooms and bathrooms.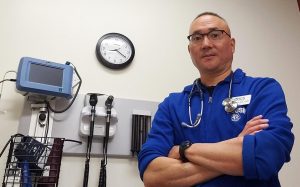 "It's not a very dense campus, and that's part of our success, if you will, is that we didn't have the density that you see at other campuses where they're struggling with bigger numbers," Chun said.
CSUSM also has the benefit of having a county testing site on campus, although testing is not yet mandatory.
Meanwhile, SDSU moved 2,600 students back to campus this fall, and that number excludes the countless students who reside in the surrounding neighborhoods beyond the arm of campus administrators. This number is a significant reduction from how many students normally live on campus.
A dive into SDSU's case numbers shows the majority of positive cases came from non-residential students: making up 735 cases versus 410 cases among on-campus residents. And it's no secret that a large source of these cases are parties that students attend in off-campus residences — a culture that doesn't really exist at CSUSM.
"(SDSU) made a good decision on the class front by offering a very small amount of in-person classes," said Jack Molmud, producer-in-residence at KFMB-TV CBS 8 who writes a weekly column about COVID-19 at San Diego colleges. "But then, at the same time, while offering a small amount of in-person classes, you're letting all these students move back to school on campus."
While SDSU and CSUSM are fighting very different battles when it comes to COVID-19 on campus, they are both CSU campuses that received the same guidance from the system. Molmud said this is a factor that should be considered when weighing their case data.
"I think both CSU San Marcos and San Diego State both had an equal shot at making this kind of a preventable situation, and CSU San Marcos definitely excelled at that," Molmud said.
The majority of SDSU's cases hit in the first weeks of the semester, and have already seen a significant downfall since mid-September, according to SDSU Newscenter. When cases increased, the campus promptly paused all in-person instruction.
While the campus's case numbers reflect that it is struggling to enforce safe practices among students, SDSU President Adela de le Torre said the expectation of perfection on this front is unrealistic.
"To expect full compliance with all the recommended behavioral changes is to be ignorant of history," de la Torre said in a statement. "What is important is to create policy around those limitations, to the extent possible, and to be constantly willing to adapt and be flexible. That is a large part of why we named our repopulation plan SDSU Flex in the first place. Flexibility will need to be our foundation if we are to embrace new ideas and the best available guidance at all times."
---
Bella Ross is a local freelance writer
encinitas current, cardiff current