San Marcos Fry's Electronics closed in company shutdown
Fry's Electronics in San Marcos abruptly closed its doors Feb. 24 as the chain shuttered all stores across nine states, the company announced.
"After nearly 36 years in business as the one-stop-shop and online resource for high-tech professionals across nine states and 31 stores, Fry's Electronics, Inc. has made the difficult decision to shut down its operations and close its business permanently as a result of changes in the retail industry and the challenges posed by the Covid-19 pandemic," the company stated in a notice on its website, which also was shut down except for the announcement. "The Company will implement the shut down through an orderly wind down process that it believes will be in the best interests of the Company, its creditors, and other stakeholders."
The 144,000-square-foot nautical-themed store was a fixture in San Marcos for more than 15 years. The company had another location in San Diego, which it took over from Incredible Universe in 1997.
Customers and industry observers noted in fall 2019 that the company appeared to be in trouble as stores were emptied of merchandise and customer credit accounts were closed. Fry's denied the company was in trouble at the time, according to news reports.
In an email to VentureBeat in September 2019, a Fry's spokesman said the emptying stores were not closing with the exception of a Palo Alto location.
By December 2019, the San Marcos store, which opened in 2003, was largely empty, local shoppers reported on social media.
The San Jose-based company was founded in 1985 and had 30 stores in California, Arizona, Georgia, Illinois, Indiana, Nevada, Oregon, Texas and Washington.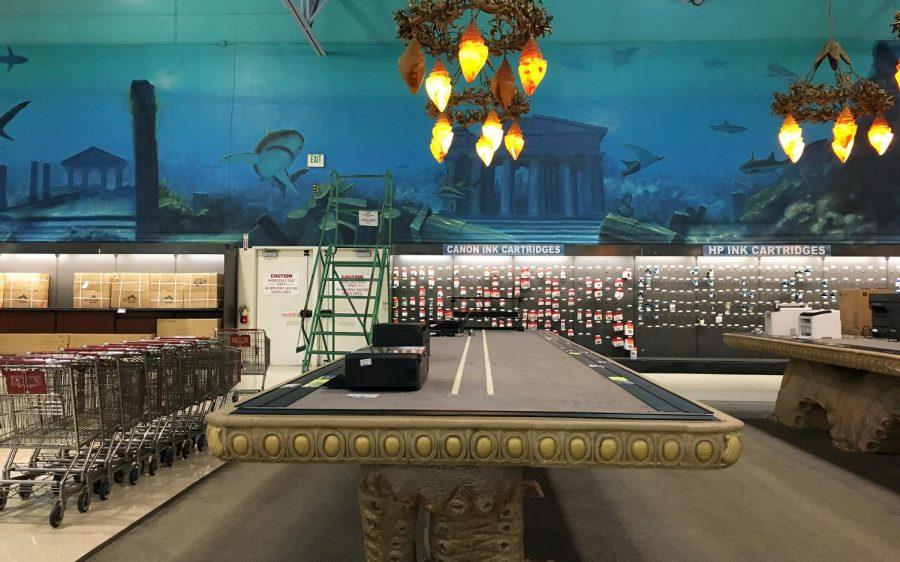 encinitas current, cardiff current