Encinitas-based biotech Ventyx announces new CFO
Encinitas-based Ventyx Biosciences Inc. recently named a former Credit Suisse executive as its chief financial officer.
The hiring of Dr. Martin D. Auster was announced May 4. Ventyx is a clinical-stage biopharmaceutical company involved in the treatment inflammatory diseases and autoimmune disorders.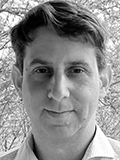 "We are extremely pleased to welcome Marty to the Ventyx team as Chief Financial Officer," Raju Mohan, Ventyx's chief executive officer of Ventyx, said in a company news release. "Marty is a well-known and highly respected biotechnology leader with a diverse background as a senior research analyst, biotech company executive, and board member. His expertise in corporate strategy and finance, combined with his strong investor relationships, make him an ideal fit for this role as we enter the next phase of growth for Ventyx."
Auster, an M.D., served as managing director and biotechnology analyst at Credit Suisse for more than three years, where he led the company's global biotech research team, according to Ventyx. His experience also includes executive and management positions at such firms as UBS Securities, Ascendis Pharma A/S and United Therapeutics.
"The immunology and inflammation space is one of the most rapidly evolving therapeutic categories in biotech today, attracting significant attention from investors, pharmaceutical companies and patient groups," Auster said in the announcement. "I look forward to being a part of the Ventyx team and their mission to make a difference in the lives of patients suffering from debilitating autoimmune diseases."
encinitas current, cardiff current