San Dieguito trustee appointment declared void; election ahead
Removal of Ty Humes follows recall effort of another trustee
A recently appointed San Dieguito Union High School District trustee has been removed from office and the district appears headed for an Area 5 special election to fill the seat, according to county and district information forwarded to the North Coast Current.
The county Office of Education notified the district June 9 that the Registrar of Voters had confirmed enough signatures for a special election to fill a seat held by Ty Humes for the past several weeks. Humes was the district's first Black trustee.
Humes' dismissal is a procedural action as a result of the special-election petition's success, according to the information. The information, which described Humes' appointment as immediately void, did not provide the number of verified signatures nor the establishment of a special-election date.
With the dismissal, Humes was not able to participate in this week's scheduled meetings and school ceremonies as a trustee, the information stated.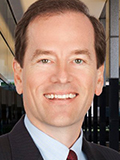 The action follows a district teachers union push to recall Area 4 Trustee Michael Allman, who was served notice of the effort in May. Allman won the seat by election in November. The union also launched the special-election effort that led to Humes' removal.
Humes was appointed by district trustees to fill the Area 5 seat, which was vacated by Kristin Gibson on March 29. Humes began his term April 22.
Area 5 represents the southernmost portion of the district, portions of Carmel Valley, which includes Canyon Crest Academy high school and Pacific Trails Middle School. The district has five board seats representing the communities of Encinitas, portions of southeastern Carlsbad and west San Marcos, Solana Beach, Del Mar, Rancho Santa Fe and Carmel Valley.
Humes previously served as the president and chairman of the Del Mar Schools Educational Foundation from 2011 to 2017, among other local school efforts, and has lived in San Dieguito's Area 5 for 14 years, the district stated in its announcement of his appointment back in April.
encinitas current, cardiff current