Encinitas and union agree to COVID-19 vaccinations, testing
Talks ongoing with firefighter/paramedics union
The city of Encinitas and a union representing employees recently reached an agreement for mandatory COVID-19 vaccinations and testing amid the recent increase in Delta variant virus infections.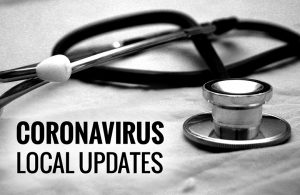 The agreement with Service Employees International Union Local 221, announced Aug. 27, comes as San Diego County remains in the state's purple tier of widespread COVID-19 transmission. The city had previously announced that all city employees would need to either provide documentation of vaccination or show negative COVID-19 tests each week beginning Aug. 23.
Discussions with the city's fire union are still ongoing, however. While firefighter/paramedics agreed to have the remaining 36 percent of unvaccinated employees in their ranks be tested weekly, there has been no agreement on a vaccine requirement, according to a city news release.
With the SEIU agreement in place, all city employees, including the 111 employees represented by SEIU, the city's largest union, must show proof of vaccination beginning Oct. 7.
"I want to thank the SEIU leadership and their members for working with our management team on this very important matter," City Manager Pamela Antil said in the news release. "This agreement will allow all of us to continue doing our part to keep our employees and our community as safe as possible."
Encinitas, by ZIP code, saw a seven-day average case rate of 29.6 per 100,000 for the week of Aug. 8-14, according to San Diego County's update on Aug. 25. Cardiff's ZIP code saw a case rate of 16.2 for the same time period.
"We at the City of Encinitas are holding ourselves to a higher standard of safety," Mayor Catherine Blakespear said in the city's announcement. "We do not want to be the cause of any infections and we know the vaccine is the best way to stop the spread of coronavirus. We want people to have the confidence when they come into City Hall to conduct business or when our employees enter their homes that we are doing all we can to protect them."
encinitas current, cardiff current