Encinitas City Council votes
to reinstate Holiday Parade
It was a City Council vote so important for Encinitas that even Sasquatch came out to plead the case.
In a 4-1 decision Wednesday, Oct. 27, council members reinstated the city's annual Holiday Parade for Dec. 4 after it was abruptly canceled nearly a week earlier.
The City Council's reconsideration came, in part, after a social media outcry in the community over what would have been a second year without the decades-long event in the midst of the COVID-19 pandemic.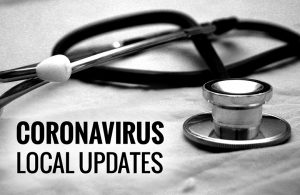 With increasing vaccination rates, improving infection and hospitalization numbers, and other large-scale community events on the calendar in November and December, residents and political observers urged city leadership to bring the Holiday Parade back.
Members of the Encinitas Sasquatch Association were on hand to encourage the council to reinstate the event. The group has participated in the parade for several years, members said during public comments ahead of the City Council vote.
"We believe the right thing now, more than ever, is to continue with this beloved tradition that brings our fine community together," an organization member said, flanked by two fellow representatives, one of whom wore a Sasquatch costume.
City officials announced Oct. 21 that the parade, held along Coast Highway 101, had been canceled based on California state COVID-19 guidelines for mega events, defined as those with 10,000 or more people. Officials said that it was not feasible to require proof of vaccination for a crowd of that size.
The parade has drawn upward of 20,000 visitors in the past, city Parks, Recreation and Cultural Arts Director Travis Karlen told the council.
If the council voted to bring the parade back, Karlen said, the parks department was ready to move forward with it as originally scheduled.
"We feel very strongly that we can hold this on the 101," he said. "The one parameter that we can put in place is that we can require our staff and our volunteers to wear masks and then we can also encourage the public to wear masks."
"
We feel very strongly that we can hold this on the 101.
— Travis Karlen, Encinitas Parks, Recreation and Cultural Arts director
As of mid-October, however, parade entries were down about 50% compared with previous years, Karlen noted.
Mayor Catherine Blakespear said she expected the turnout would be "substantially reduced" based on the lower number of entries, which could help the event in terms of COVID-19 safety.
"We'll hold this parade with the highest standards of safety, and I expect that it will be a great success," Blakespear told her colleagues during open discussion before the decision.
The single vote against the parade's reinstatement came from District 2 Councilwoman Kellie Hinze.
"I am going to have to vote with my conscience tonight and I am going to be voting no, unfortunately, because I'm still feeling very cautious," Hinze told her colleagues.
Hinze cited concerns over high coronavirus infection rates among children even as vaccine use is being approved for kids. Hospital admissions are also skewing younger despite decreasing case rates.
"When I think of this event, it's largely children," she said.
Hinze also said that she was concerned about the parade's regional interest since similar events have been canceled elsewhere in San Diego. Steps to guard against COVID-19 would be difficult to manage, she said.
In the end, the majority of City Council members were convinced the parade was worth holding.
Deputy Mayor Tony Kranz, who sought to have the council reconsider the cancellation, encouraged residents — including Sasquatch — to get vaccinated ahead of the event.
"There is time to get your two shots before the parade," he said before the vote. "I don't know if they authorized it for the Sasquatch or not, but hopefully you're vaccinated."
---
Letters to the editor are welcome. Send letters to letters[at]northcoastcurrent.com. Follow the North Coast Current on Twitter at @nccurrent.
encinitas current, cardiff current