Local colleges on track for in-person start as CSU San Marcos shifts online
University cites COVID-19 in remote opening to semester
As the Omicron COVID-19 variant takes hold across the region, North San Diego County colleges are taking somewhat different approaches to online vs. in-person learning at the start of the spring semester.
Students attending California State University San Marcos will spend their first two weeks online, university officials recently announced. But North County community colleges will allow in-person classes as scheduled for the start of their semesters, district representatives told the North Coast Current.
Cal State San Marcos was scheduled to start classes in person Monday, Jan. 24. The current surge in coronavirus cases led the institution to start online instead, however. San Diego State University, which starts classes Wednesday, Jan. 19, is taking the same precaution. Both universities will be online for the first two weeks.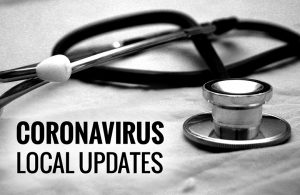 "While public health officials expect the surge of infections to be relatively brief — measured in weeks rather than months according to the recent experiences of other countries such as South Africa — the peak for California will likely happen in mid-January," Cal State San Marcos stated in an advisory. "Therefore, in an effort to slow the spread and help protect the health of our communities, the first two weeks of classes … will be online only for classes offered at CSUSM and CSUSM at Temecula, with limited exceptions."
The MiraCosta Community College District, which is based in Oceanside and has an Encinitas satellite campus in the community of Cardiff, plans to go ahead with the start of in-person classes as scheduled, a district representative said.
"MiraCosta College is staying its course and will continue making progress on our plan of returning to campus," district communications director Kristen Huyck told the North Coast Current in a written update. "Approximately half of our course sections offered for the spring 2022 semester will be on-ground or hybrid to meet the safety, goals, preference, and comfort of all students."
MiraCosta's semester begins Monday, Jan. 24. San Marcos-based Palomar Community College District starts its semester Monday, Jan. 31.
"We look forward to welcoming returning and new students (many course selections are available) to the spring semester the week of January 24," Huyck said.
Like MiraCosta, the Palomar district, which covers inland North County, plans to start its in-person semester on schedule.
"We will offer both onsite and online courses at our main campus in San Marcos and Education Centers in Escondido, Rancho Bernardo, and Fallbrook," Palomar communications director Julie Lanthier Bandy said in a written update.
Cal State San Marcos and San Diego State are requiring proof of COVID-19 booster shots for in-person campus attendance.
cardiff current, encinitas current