Encinitas Rotary raises $40K to help Ukraine relief efforts
The Encinitas Rotary Club has raised about $40,000 to aid the refugee crisis in Ukraine as of April 13, the service organization recently announced.
The fundraising effort started shortly after Russia began its invasion of Ukraine in late February. The Encinitas Rotary Club first reported that $17,000 had been raised not long after a presentation about the crisis.
"The Encinitas Rotary Club initially raised the first $17,000 on March 16th in less than an hour following an heartwarming presentation by Encinitas Rotarian Daphne Fletcher which sparked an impromptu fundraiser," the Rotary Club stated in its announcement.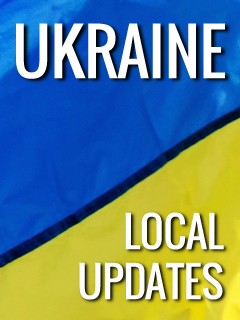 The club wired $22,000 on March 18 to the Košice, Slovakia, Rotary Club, which purchased relief supplies such as food and hygiene products. The Encinitas Rotary Club received photos of the supplies that were purchased.
The supplies have since been shipped across into Ukraine to be received by the Uzhorod, Ukraine, Rotary Club and redistributed to refugees as far as Kyiv.
The Encinitas Rotary Foundation continues to accept tax deductible donations, which will be forwarded to the relief effort. Checks can be mailed to check be mailed to the Encinitas Rotary Foundation, P.O. Box 230223 Encinitas, CA 92023. Donors will receive a receipt.
For more information, go online to www.encinitasrotary.com.