San Dieguito school district trustee Mossy announces resignation
San Dieguito Union High School District Trustee Melisse Mossy has announced that she is resigning from the school board.
The announcement came late Tuesday, April 12, as the district faces a county takeover of its election map process.
Mossy had been scheduled to join Superintendent Cheryl James-Ward for a community meeting Thursday at Oak Crest Middle School in Encinitas, according to the district's website.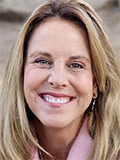 While no other details were immediately available, in a message to education columnist Marsha Sutton reported in her column, Mossy expressed her disappointment over the controversy involving the update of the district's map.
"It was a very difficult decision, and I am extremely sad over the events that led to this," she said in the message. "I will never stop caring about, advocating for, or bragging about our students and our staff. I am so very proud to have worked alongside of them."
Mossy won the district's Area 3 seat in 2018. On that election map, Area 3 included San Dieguito High School Academy in Encinitas and Earl Warren Middle School in Solana Beach. Area 3 is up for election this year.
In addition to the district's issues with a new map, resulting in an intervention by the San Diego County Office of Education, the Board of Trustees voted 3-1 in early March (Mossy voting with the majority) to toss the district's lottery system for the San Dieguito academy campus. While the action allowed all students who applied to the school to be accepted for 2022-23, it prompted concerns that the campus would be above capacity for the next school year.
This is the second time that Mossy has announced a resignation from the board. At the end of the Feb. 27, 2020, trustees meeting, she told her colleagues that she had to leave the board since her family would be moving out of the district.
"In order to avoid the cost of a special election, I plan to remain a resident of my trustee area until the end of the school year," she said at the time.
Mossy was able to continue on the board, however.
encinitas current, cardiff current