Encinitas detailer offers free vehicle cleanings for military, law enforcement
DA and 3D Car Care Master certified detailer Jose Junco with High Performance Auto Detail of Encinitas is giving away a full automotive detail with ceramic coating once a month to veterans, law enforcement and armed forces members in the San Diego area who lend their vehicle to 3D Car Care detailing training sessions.
Once a month, Junco leads a one-day and three-day detail certification training at the 3D Car Care facility on Simpson Way in Escondido for any individuals interested in pursuing a higher level career in the automotive detailing field.

Trainers for the one-day class need vehicles to demonstrate exterior detailing techniques in properly washing a vehicle, paint correction, and the application of ceramic coatings; and they need vehicles to demonstrate both exterior and interior detailing techniques such as European steam cleaning, removing pet hair and kid grime, and the installation of interior protective coatings for the three-day classes.
The vehicle will not be harmed in any way and the vehicle donated to the one-day class will come out with a professional exterior detail with a ceramic coating valued at $1,500; and the vehicle donated to the three-day class will receive a professional interior and exterior detail valued at up to $2,000 with a ceramic coating.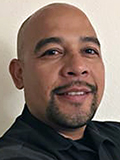 Junco leads the monthly training, and they especially seek those vehicles that are heavily used and very dirty. Police and emergency vehicles often fit that criterion, and Junco said it is his way of honoring veterans and military personnel for their service and sacrifice.
"I much prefer to give back to those who are currently or have served our country or our citizens," said Junco, who has a history of supporting those groups after spending two years on the Air Force One Detailing Team at Seattle's Museum of Flight and through events like carwash fundraisers. "Even though 'training' may sound like amateurs will be working on the vehicles, nothing could be further than the truth as most of our trainees are already in the detailing profession, but they are going for higher level certifications."
High Performance Auto Detail is mobile service that covers Encinitas, Solana Beach, Cardiff-by-the-Sea, Rancho Santa Fe, Del Mar, Carlsbad and Oceanside.
For more information about donating the vehicles, contact Jose Junco directly at 760-994-3462 or his representative, Kimberly Ballard, at 256-653-4003.

---
OsideNews, an edition of the North Coast Current, offers military outreach offices and other community outlets the opportunity to share news for and about local service members by submitting press releases for publication. They can be sent to osidenews[at]northcoastcurrent.com.