Cool on the Coast: Local events
for a plentiful year ahead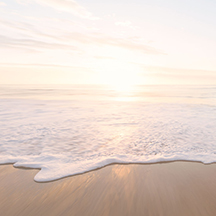 2023 has begun and we are welcoming in the new year with fun attractions to attend with family and friends. North County is hosting many local events from classic farmers markets to NOLA's Mardi Gras.
Encinitas: Leucadia Farmers Market: All year — The Leucadia Farmers Market is a crowd pleaser for both locals and visitors. It is held every Sunday from 10 a.m. to 2 p.m. at 185 Union Street in Encinitas. This market features over 75 local vendors that sell a variety of plants, bakery treats, fresh produce and home goods. In addition to shopping, guests can eat brunch, listen to live music and entertainment all while strolling the scenic coast highway. It is open rain or shine, making it the perfect place to spend a rainy Sunday. Information on featured vendors can be found at http://www.leucadiafarmersmarket.com/visitorinfo.html.

Oceanside: California Surf Museum: All year — Even locals are unaware that there is a unique surf museum located in Oceanside. The California Surf Museum is open daily from 10 a.m. to 4 p.m. and is located at 312 Pier View Way. This month they are hosting a Bethany Hamilton exhibit which features the surfboard and bathing suit Hamilton was wearing at the time of the shark attack in 2003. Attendees will be able to see these artifacts while learning about Hamilton and other legendary surfers. Admission is $7 for adults and free for children 11 and under. Further details including upcoming exhibitions can be found at https://surfmuseum.org/about/plan-your-visit/.
Oceanside: Black Plague Brewing: Friday the 13th — Black Plague brewing will hold a celebration for this superstitious holiday on Jan. 13 from 1 to 11 p.m. at 2550 Jason Court in Oceanside. The day will be celebrated with a mobile tattoo bus featuring local tattoo artists, food from Full Metal Burgers and Black Plague's large selection of beer. After dinner, Tuesday and the Gypsy will be playing live music from 7 to 9 p.m. More information and menus can be found at https://blackplaguebrewing.com/events-oceanside-brewery/.
Oceanside: Oceanside Mardi Gras: Ongoing through Feb. 21 — For those who want to go to Mardi Gras but can't make it to New Orleans, Oceanside will be hosting its own Mardi Gras celebration Jan. 19 to Feb. 21 in downtown Oceanside. The event will kick off at the Sunset Market on Jan. 19 from 5 to 9 p.m.. Local businesses will be transforming their stores into a carnival experience with food, drinks, jazz music and colorful decorations. More information on this event can be found at https://visitoceanside.org/oside-mardi-gras/.
Carlsbad: Carlsbad Psychic and Healing Arts Fair: Jan. 28 and 29 — If you're open to exploring your spirituality, take a visit to the Carlsbad Psychic and Healing Arts Fair on Saturday and Sunday, Jan. 28 and 29. Guests can expect to experience reading and healing through astrology readings, tarot readings and energy healing. The fair will also host a wide variety of vendors with crystals and jewelry. Admission is $10 for those over the age of 12 and can be purchased at https://www.psychicfairs.net.
Encinitas: One Day Wellness Retreat: Jan. 21 — January is the perfect time to reset and relax following the busy holiday season. Yoga in Beautiful Places is hosting a wellness retreat on Saturday, Jan. 21 from 9 a.m. to 12 p.m. at Moonlight Beach in Encinitas. Attendees will be able to spend a day at the beach resetting their minds and bodies for the new year.Admission is $75 and includes a 75-minute yoga session, guided meditation and a charcuterie board filled with meat, cheese and fruit (vegan option available). Tickets can be purchased at https://www.eventbrite.com/e/one-day-wellness-retreat-tickets-487205634167?aff=ebdssbcitybrowse.

---
The North Coast Current and OsideNews welcome Current Events submissions. Email them to currentevents[at]northcoastcurrent.com.